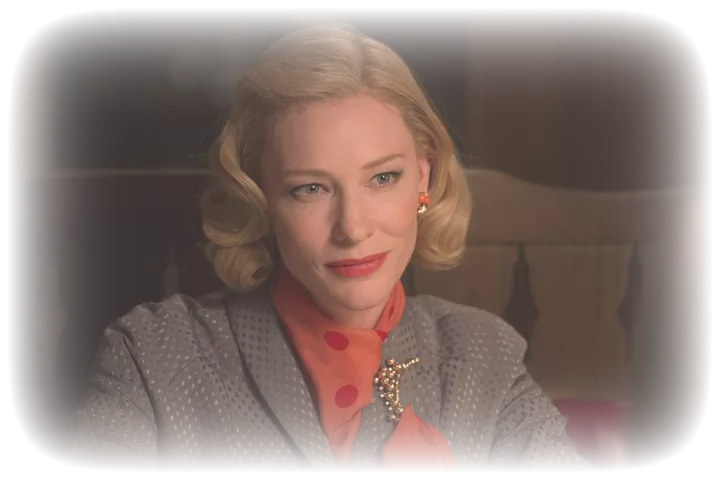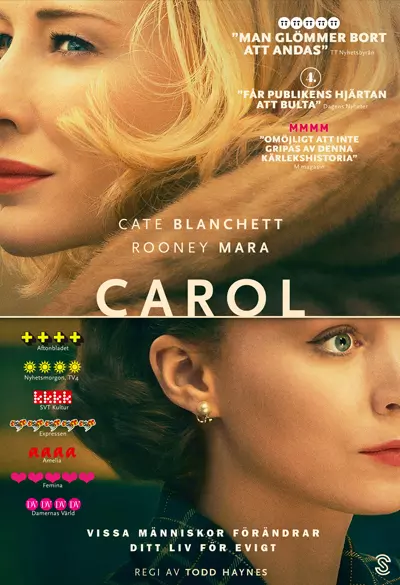 Carol
Therèse Belivet works in one of Manhattan's many department stores, but she dreams of a more exciting life. One day she meets the alluring and beautiful Carol Aird who is stuck in a failed marriage. A spark is lit between them, and the deeper their relationship becomes, the less innocent it becomes.
Carol is a painfully beautiful depiction of love against all odds - a powerful drama about a married woman who in the 50's USA risks everything when she starts a romance with a younger woman.
Carol is based on Patricia Highsmiths, in her time controversial, autobiographical novel "The price of salt" from 1952. Cate Blanchett was awarded the award for best female actor at the Cannes Film Festival, where Carol also became one of the most popular films. Anna Hellsten at Svenska Dagbladet writes "... a stunningly beautiful yet complex story of love and loss."
The film is not playable outside of Sweden