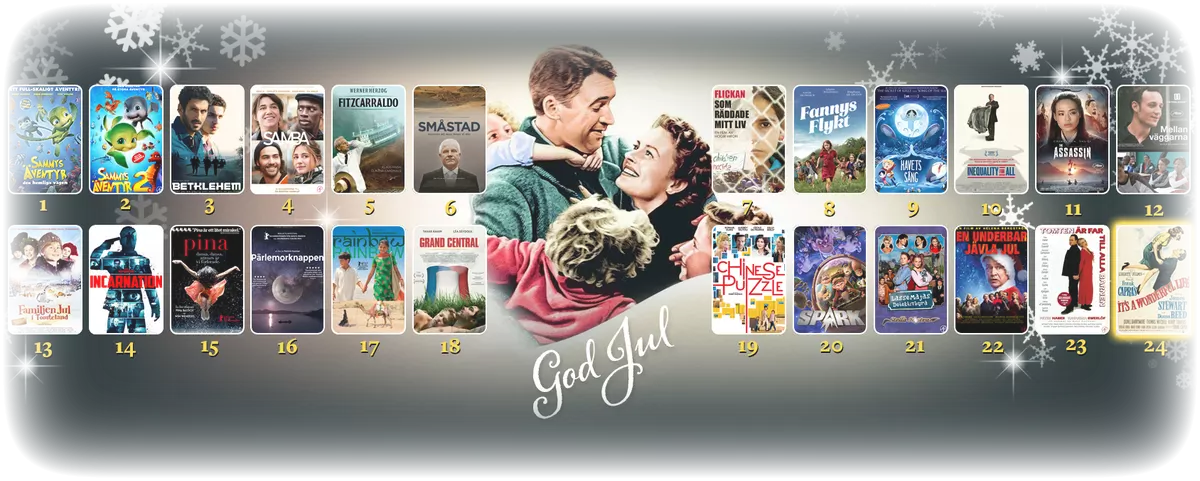 Viddla's Advent calendar
Every morning from the 1st of December all the way up to Christmas Eve, we will upload a new movie for you to enjoy on the dark winter nights.
With movies from Hollywood to Bollywood, Paris and Beijing, for young and for old, our advent calendar has something for every taste. Of course, the Christmas feel will shine through every film.
Welcome back every day to see which movie hides behind the next door!
As usual, all you need to do is pick your movie, type in your library card information and click play. Don't forget that you can download our new app to iOS! With the app you can watch movies directly on your iPhone, iPad or on your TV using Airplay and Apple TV.
Published: 30/11/2017 Last updated: 30/11/2017