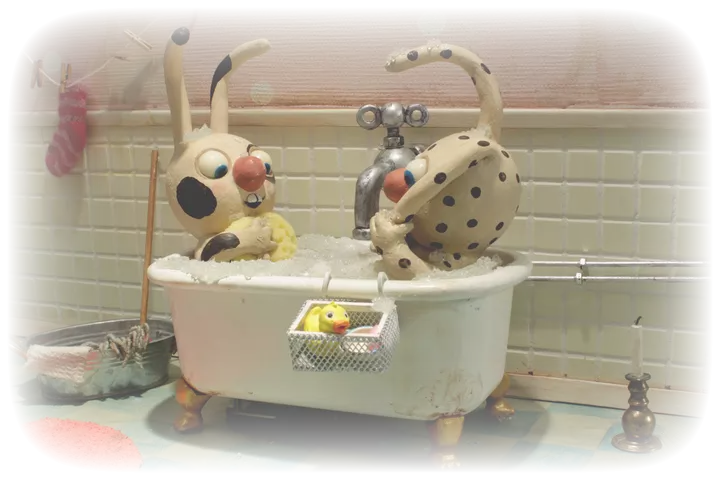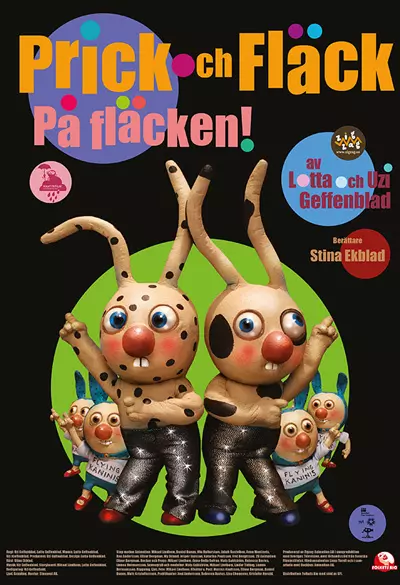 Prick och fläck på fläcken
The author and animator Lotta Geffenblad have given life to the rabbits Prick and Fläck, who have appeared in several picture books. In Prick and Fläck's world everything is spotted and dotted. Not only is one of them covered with spots and the other with dots, there are spots and dots everywhere! Often Prick and Fläck somehow manage to get even more spots or dots, but they can also get loose them. Despite this, they are not afraid to try out and explore things they have never done before - and then they learn something new. This movie contains several stories to enjoy.
This version of the film can only be seen in some of our minority languages!
Sami – lulesamiska: Elina Israelsson
Meänkieli - gällivarefinska: Clary Isaksson
Romani - keldarash: Domino Kai
The film is not playable outside of Sweden