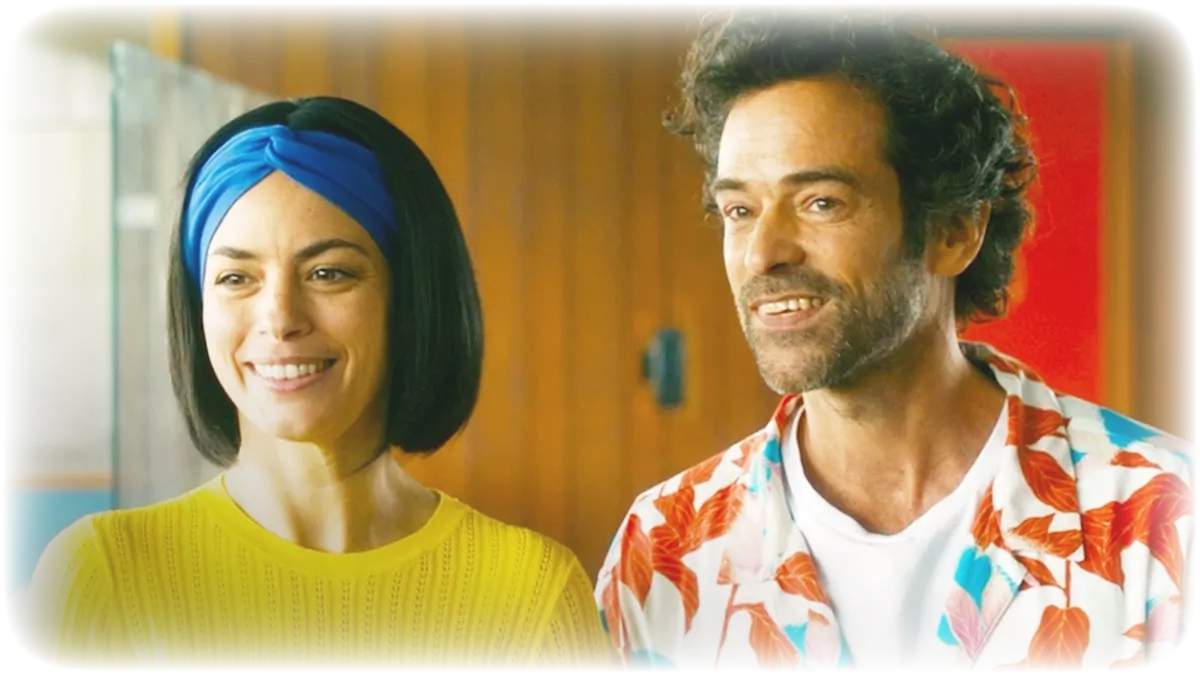 Thursdaypremiere w. 43-44
Celebrate Halloween with Viddla's new horror films! In the horror comedy Final Cut (opening film at Cannes Film Festival 2022), a film crew is surprised by a zombie attack. The director wants to continue filming even if their survival is at stake.
In the horror film Dawn breaks behind the eyes, we follow a married couple who move into a castle. Both the castle and the couple begin to change as their perception of reality shifts. Knowing what is really happening and what are the characters' views becomes difficult even for the viewers to decide.
The horror comedy Final cut was the opening film at the Cannes Film Festival 2022. When a film crew is about to shoot a horror film, they are surprised by a real zombie attack. The director wants to continue filming the zombie attack even if their survival is at stake.
The advent calendar follows Eva who receives an advent calendar as a birthday present, which turns out to be the beginning of a nightmarish countdown to Christmas Eve. In each gap, Eva gets to wish for something, but it turns out that her wishes have negative consequences on the environment.
In award-winning animator and director Phil Tippett's experimental animated horror film Mad God, an assassin travels through a dark and endless landscape. Humanity's most depraved behaviors and creations are reviewed during this hellish tour. Will the assassin succeed in destroying this mechanical inferno?
Teen best friends, Cecilia (Sissy) and Emma, bump into each other again after many years, and Emma invites Cecilia to her bachelorette party over the weekend in a remote cabin. There Cecilia run into her old tormentor Alex, who destroyed the friendship between Emma and Cecilia, and made Cecilia her bullying victim – in the Australian independent horror film Sissy.
The acclaimed horror film The Sadness is set in Taipei where the residents who have been infected by a mutated virus go berserk and start murdering other people without warning. Stuck on opposite sides of town, the couple Kat and Jim try to find each other as the horrific carnage begins. The only question is how they will succeed in doing so.
In the horror film The Gift, Annie is a young widow and mother of three who works as a medium. When a woman comes to her for a session, Annie tells her to leave her abusive husband. When a woman's body is then found, the police turn to Annie for help.
Wyvern Hill is set in Herefordshire which is rocked by several gruesome murders. Beth who is in her 60s shows signs of dementia and her daughter buys an old house. As Beth gets worse, she doesn't notice that someone has moved into the house on Wyvern Hill with her. Something or someone who doesn't want her well.
Published: 26/10/2023 Last updated: 26/10/2023