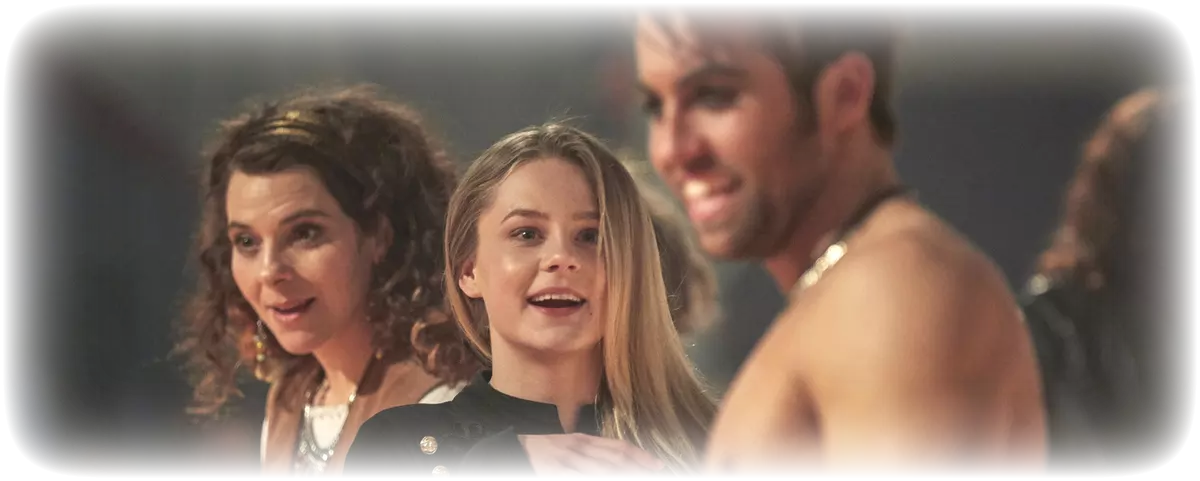 #thursdaypremiere w. 27
From the master of silent movies to vulnerable nuns in post-war Poland
A French doctor is in Poland to help survivors after World War II. When she is called to a Catholic monastery, she is met by a frightening reality that both challenges her ideological beliefs and bring her unexpected bonds of friendships in the film Agnus Dei.

Hugo lives with a deep grief after his beloved Agnes passed away, but after a bike accident he suddenly ends up in a circus. After meeting all the odd characters there he begins to find a way back to life in the film Vilken jävla circus, directed by Helena Bergström.

17-year-old troublemaker Asher's future is set. He will start working in the construction business just like his father, but when the literature teacher Rami becomes an unexpected role model of his, a new world opens up for him in Israeli film Scaffolding.

Paola tries to find her place and independence as a young woman in Latin America in the movie Virus Tropical, based on a graphic novel by the same name by Power Paola, pseudonym for Paola Gaviria.

Buster Keaton was the silent movie icon that was involved in writing early film history and has influenced many of the filmmakers who work in Hollywood today. The Great Buster tells his story.

In the action movie Bastille Day, an American small-time thief ends up in the middle of a CIA investigation and becomes a pawn in a much bigger game. For the next 24 hours, he and the CIA agent must work together and trust each other to get to the enemy.
Published: 04/07/2019 Last updated: 04/07/2019