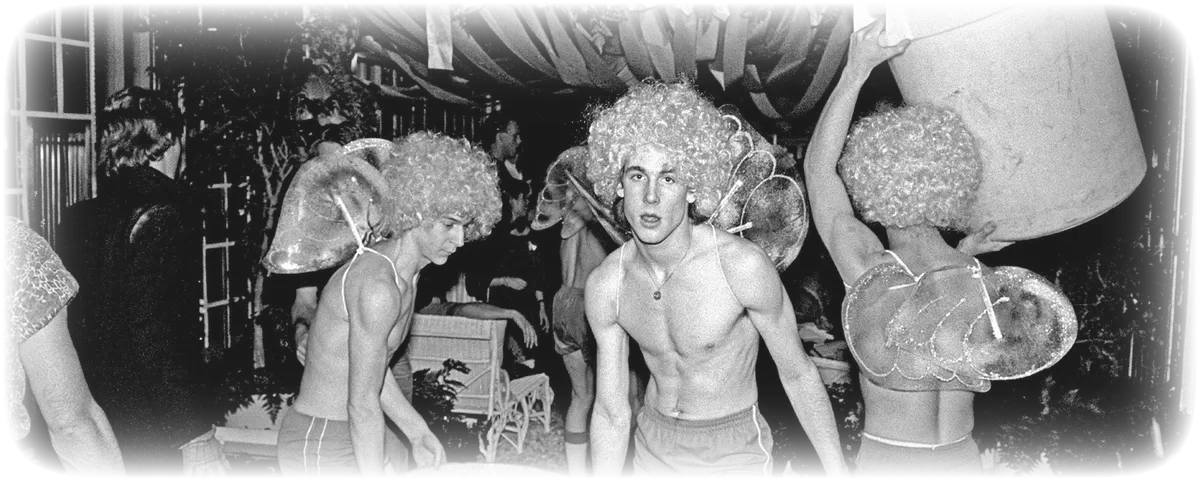 #thursdaypremiere w. 25
After a long hot summer day it is nice to curl up on the couch and watch a good movie. This week we offer everything from the story behind the iconic Studio 54 nightclub to family entertainment in the form of a pig competing in agility.
Studio 54 tells the story of the legendary nightclub in the theater district of New York. For a few intense years during the end of the 1970s, this was where it all happened, some were let in behind the closed doors and everyone else queued and fantasized about what really happened inside. Here is the documentary that answers the many questions.

After an unsuccessful bank robbery, Connie's mentally disabled brother Nick ends up in jail, and during an intense 24 hours in New York's underworld, Connie has to do everything he can to help his brother and make it out alive in the movie Good Time.

Many movies have told the story of Godzilla destroying Tokyo, but in Shin Godzilla the focus is on infrastructure, political games and what happens to society when it is suddenly confronted by a massive, devastating disaster.

When 11-year-old Mick loses his father, he is sent from Sidney to the Australian countryside to live with his grandfather in Red dog: True Blue. There he saves a puppy from drowning, and this becomes the beginning of a deep friendship between a boy and his dog.

The Earth is facing a challenge when more and more people are to be feed on limited resources. In the documentary film Bugs, two chefs from Nordic Food Lab investigate the sustainability and the culinary possibilities of insects as food, something that is already a reality in many of the world's countries.

The Rantanen's family hotel is empty during the summer and when mom Ritva's idea of ??attracting tourists with self-grown organic vegetables gets destroyed by the family pet pig Pyret, the son comes up with a new plan. They will sign up Pyret for an agility competition to try and win some much-needed prize money. See how it goes in Hotel Gyllene Knorren.
Published: 20/06/2019 Last updated: 20/06/2019