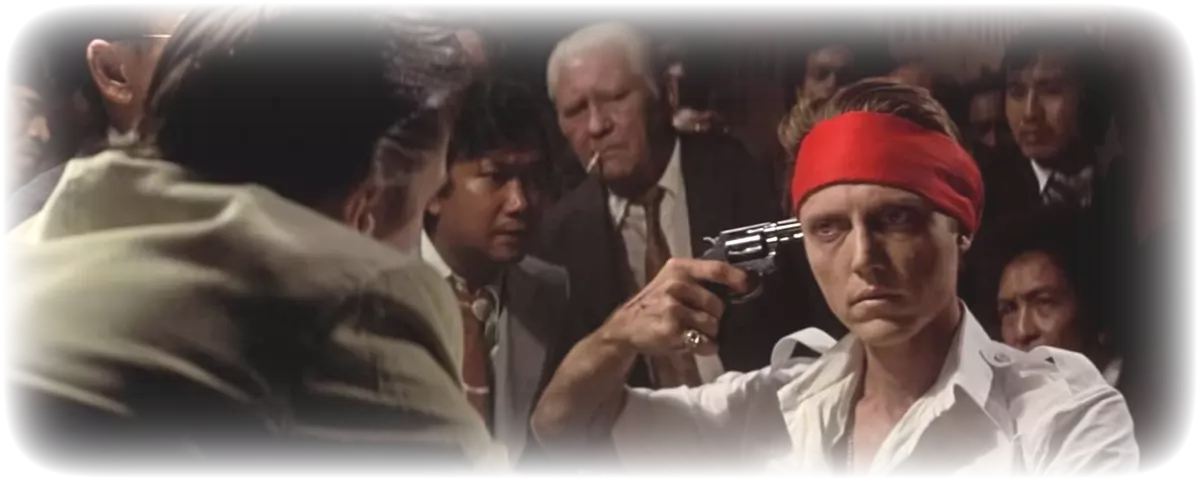 #Thursdaypremiere w. 47
A fantastic film week is coming right up!
This week Viddla present the multiple Oscar-winning film The Deer Hunter, which is about the three friends Mike, Nick and Steven. They are captured by Vietcong during the Vietnam War and forced together with other prisoners to play Russian roulette, while their guards are betting on the outcome. In the end, they manage to escape, but their lives will never be the same.
We also have two classics by Alfred Hitchcock to show you. In The man who knew too much, the Lawrence couple fights against the clock when their daughter Betty is kidnapped. The terrorists took Betty so they would not reveal an upcoming assassination of an ambassador. Hitchcock has made this thrilling thriller in two versions, and this is the first version from 1934. In The Lady Vanishes, Iris meets an old lady on a train, the lady disappear. When Iris is looking for the lady, all passengers deny that they have seen her. Iris is then drawn into an intricate network of intrigues in the search for the old lady.
The German silent film class Nosferatu from 1922 is considered one of the classic expressionist masterpieces. The film was totally forbidden in Sweden for 50 years!
Four Swedish families, a total of 19 people, celebrated Christmas at the paradise beach in Khao Lak 2004. At 10:45 pm only three adults and two children were left alive. In the documentary, The survivors, Folke Rydén give us a moving story of deep friendship and love for those who remained.
Ava is a film about being a young teenager in a strictly traditional society. The film is based on director Sadaf Foroughi's own experiences.
As you can see, it's a strong, emotional and a bit scary movie week that we have before us!
Please enjoy!
Published: 20/11/2018 Last updated: 20/11/2018