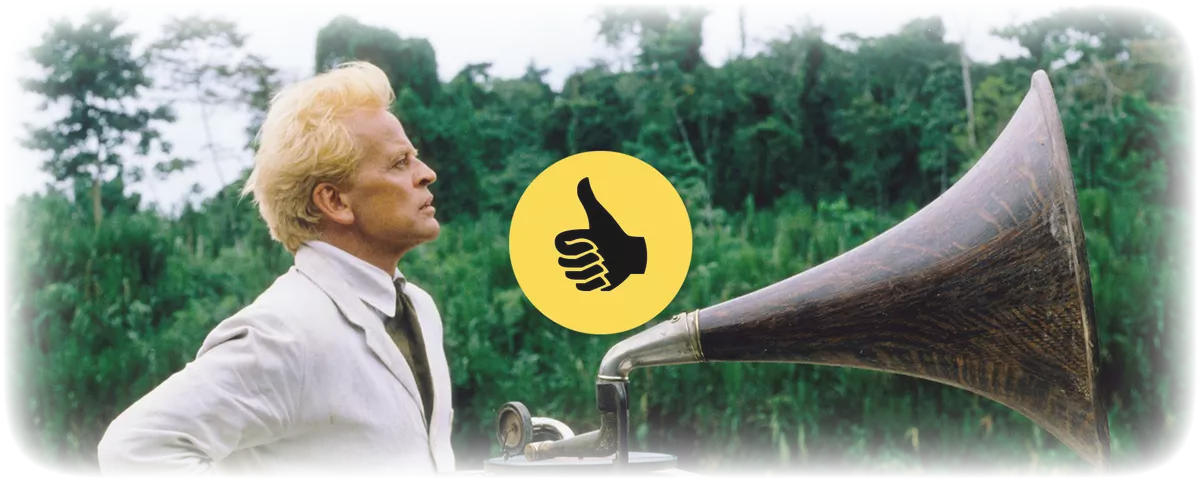 Sundsvalls library recommends
Film recommendations from Sundsvall City Library in selection of Mats Lind
My youngest son always says that "at the cinema you'll see either a SF-movie or a great action movie. Otherwise, you can as well enjoy it at home comfortably on the couch. " Perfect then with Viddla. Its not the Cinema but just as comfortable at home. Sure, there is a few SF-movies here but more of the kind I like too. "Small" movies with a limited role list and set-up. Funny or sad, dramatic or sorrowful. It does not matter as long as it's in concentrated format and a sharp dialogue.
In my selection (I'd like to see them all now!) I have a favorite that beats them all in terms of magnificence.
Film creation as an adventure: "Fitzcarraldo".
Published: 06/04/2018 Last updated: 06/04/2018