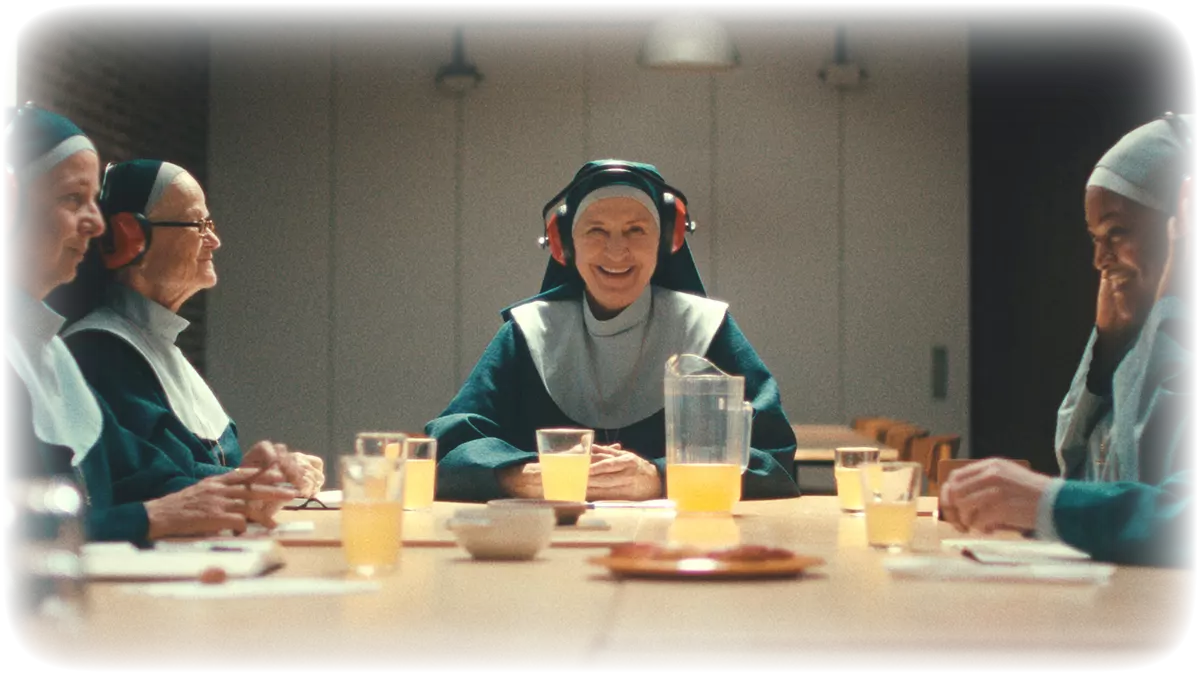 Thursdaypremiere w. 33-34
Excitement, mysteries, documentaries and an award-winning children's film in Viddla's Thursday premiere.
The documentary Lancaster reveals the history of Britain's bombers during the Second World War. The events are narrated by the surviving pilots. Through memories and archival material, we get to take part in the tragedies that took place during the war.
The comedy group Galenskaparna and After Shave have since the 80s attracted laughter with their radio sketches, revues and television productions. Det ska va gôtt å leva - En film om Galenskaparna After Shave tells the story of one of Sweden's most famous comedy groups.
The Mexican-Peruvian, award-winning horror film Huesera: the bone woman is about Valeria, who dreams of becoming a mother. But when she finds out she's pregnant, the feeling of happiness she expected doesn't come. Instead, something feels completely wrong.
Park Chan-wook won the best director award at the 2022 Cannes Film Festival for the crime drama Decision to leave. A case involving a man who fell to his death while climbing lands on investigator Hae-Jun's desk. The victim's widow becomes suspicious but soon has Hae-Jun wrapped around her little finger.
In Farewell, Mr. Haffmann, Joseph Haffmann is a jeweler who, because of his Jewish ancestry, is forced into hiding. His successful business in Paris must now be managed by the shop assistant Mercier, while Mr. Haffmann lives hidden behind the premises of the store.
In Oink, Luce receives a pig cult from his grandfather, his mother is less than pleased. Luce convinces her that he should keep the pig and names it Knorr. Luce's best friend suspects that Luce's grandfather has a secret agenda for Knorr in connection with a sausage competition in town.
The Great Silence is about 29-year-old Alma, who is about to take her vows as a nun in a modern Catholic convent when her older brother unexpectedly appears. The brother wants his share of their father's inheritance. In connection with this, a dark family tragedy is discovered.
In Mona Lisa and the blood moon, a single mother embarks on a criminal journey together with a patient who has escaped from a mental hospital. The woman who has escaped also has supernatural powers. When a detective discovers them, it becomes increasingly difficult for them to continue their criminal path.
Published: 17/08/2023 Last updated: 17/08/2023