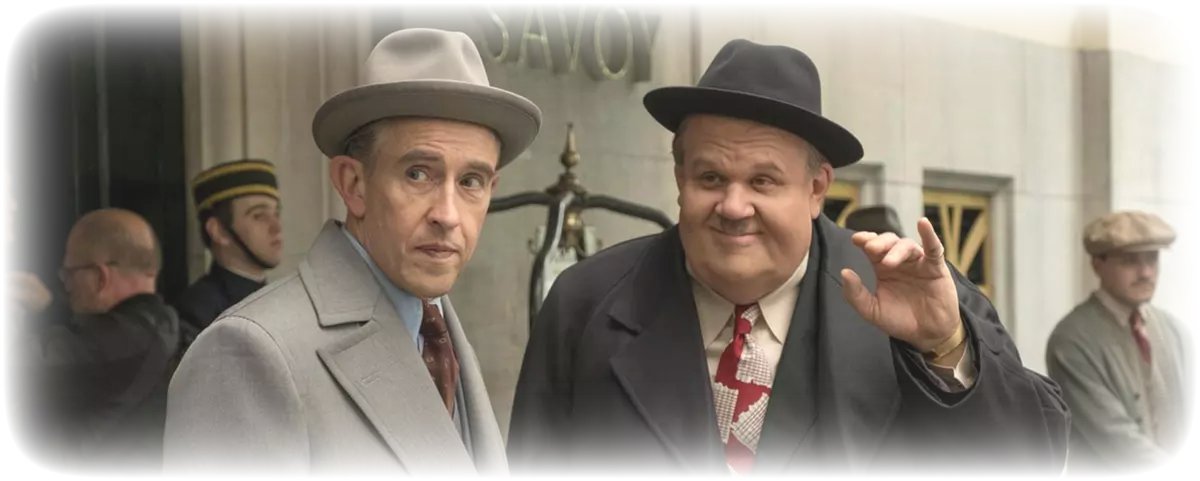 #Thursdaypremiere w. 47-48
Travel around the world with Viddla without leaving the sofa
This week's new titles take us to such diverse places as the North Pole, England, the American countryside, France and Italy. We even get to go on a ride on a flying carpet!

In the film Stan & Ollie we get to follow the famous comic duo towards the end of their career. They are older, not as in demand anymore and are plagued by illness. But together they embark on another tour, the one that would become their last.

Mads Mikkelsen plays the lone survivor after a plane crash near the North Pole in the drama Arctic. Through a careful daily routine, he manages to stay alive in the barren landscape, but one day something happens that forces him to make a difficult decision that could cost him his life.

The animated family film Up and Away is about young Hodja who borrows a magical, flying carpet from his neighbor. He embarks on an adventure to the big city where he finds new friends, but when the sultan who rules the city hears about Hodja's flying carpet, he will stop at nothing to get it for himself.

The hired guns Eli and Charlie Sisters have a reputation for being icy cold and trigger happy in the lawless American countryside of the 1850s. They are getting older and thinking about retiring, but first they must do one last mission. The western drama The Sisters Brothers is based on Patrick DeWitt's novel of the same name.

Golden Palm nominee Double Lover is the story of Chloé who falls in love with her psychotherapist after having been treated for depression. In the beginning he is loving and tender to her, but as the relationship progresses, he starts to show a completely different side. The film is based on Lives of The Twins by Joyce Carol Oates.

In the film Nostalgia, a Russian poet travels to Italy to seek inspiration. When he meets a deeply religious man who everyone says is crazy, he starts to see his life in a new light. Nostalgia was given three awards at the Cannes Film Festival.
Published: 18/11/2020 Last updated: 18/11/2020