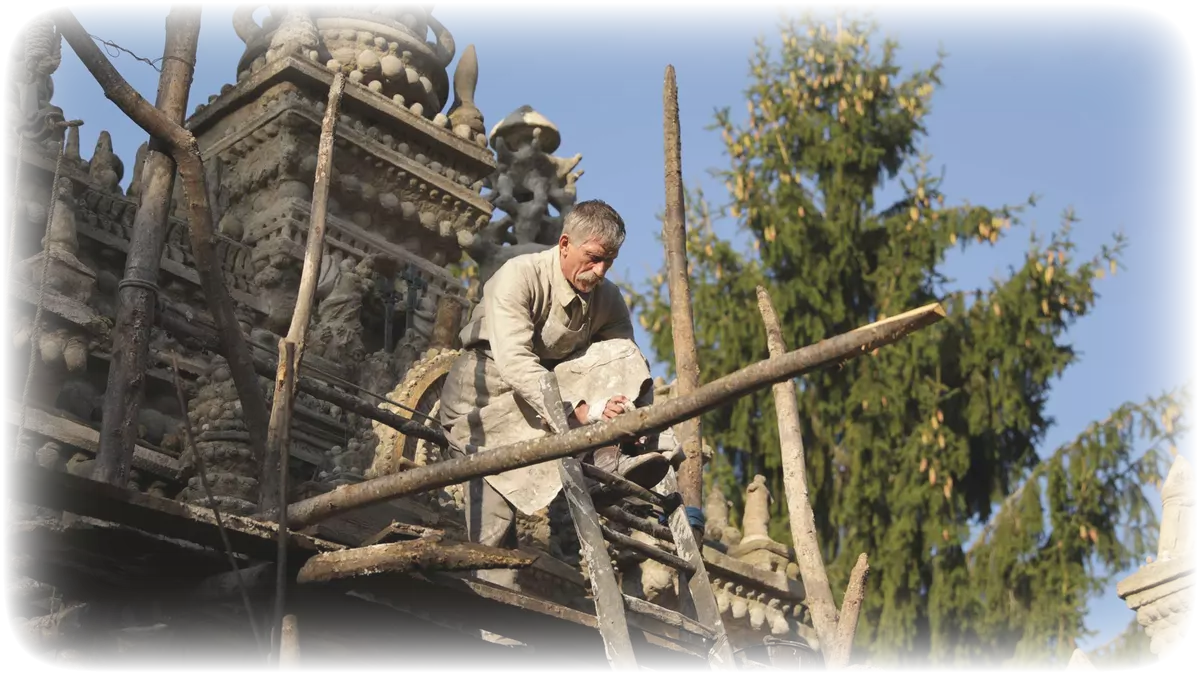 #Thursdaypremiere w. 9-10
Everything from dreams, obsession, sadness and love to music can be seen and experienced in this week's films!
In The Ideal Palace a farmer finds his calling when he gets a daughter. He's going to build a palace for her, by hand. Ferdinand Cheval's incredible work in the South of France in 1879 is based on a true story.
We continue at the same road with yet another unbelievable true story, the film Stockholm is based on Norrmalmstorgsdramat which happened in 1973. When Kaj Hansson (Ethan Hawke) steps into the Kreditbanken, an almost unlikely chain of events starts.
We will not stop there, also Backstabbing for beginners is based on real events, Michael Soussans works as a lobbyist for the UN in Iraq and discovers a huge corruption scandal within the UN.
After the introductory reality-based films, we move towards a documentary, because in the musical documentary Carmine Street Guitars we get to enjoy a unique craftmanship. In the small shop in Greenwich Village, Rick Kelly and his apprentice Cindy Hulej are working on building guitars. Guitars that are so brilliant that both Bob Dylan, Patti Smith and Lou Reed own one.
After the documentary, we continue to work on more serious topics, in the Swedish director Lisa Langseth's film Euphoria the existential questions are in focus, and the actors Eva Green and Alicia Vikander play a sibling couple who booked a room at an extravagant hotel, where they also offer active euthanasia.
Our new filmweek ends with a Danish family thriller called Hacker, where the thirteen-year-old orphaned hacker Benjamin and his classmate Savannah try to find out what really happened to his mother. Join us in this fast-paced and exciting film where no one can be trusted.
Hope you find a film, or several to indulge in! We wish you a pleasant film time!
Published: 27/02/2020 Last updated: 27/02/2020