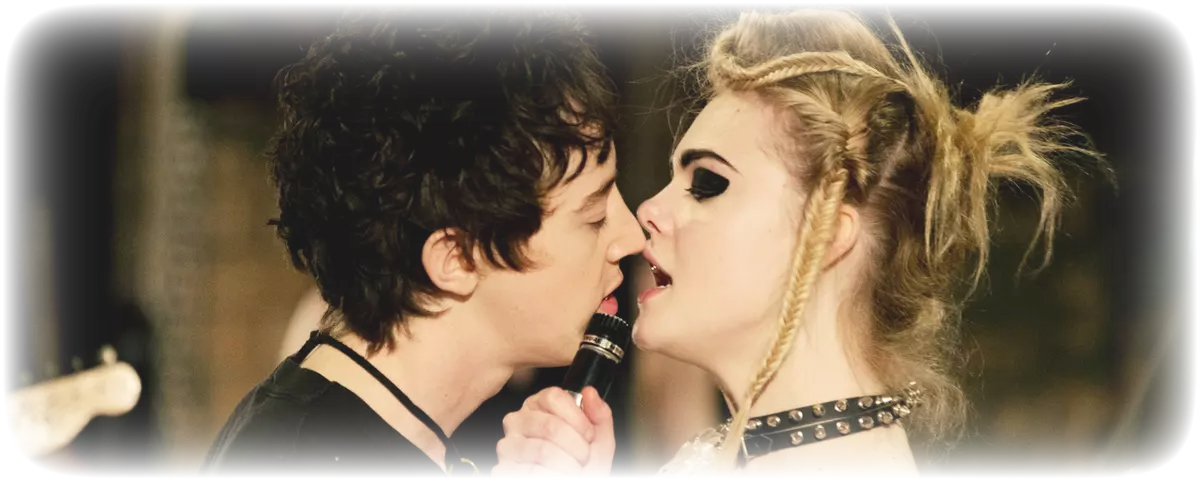 #thusdaypremiere w. 7
Strong emotions on Valentine's day!
In celebration of Valentine's day, the theme of this week's new films is love. In the acclaimed short film director Guðmundur Arnar Guðmundsson's feature film Heartstone, two teenage boys spend a life changing summer together. Thor has fallen in love with one of the village's most popular girls. Kristjan has fallen in love with Thor. In the Golden Bear-awarded On Body and Soul, two persons who are shy and introverted in real life are brought together in their dreams. A young couple takes their first tentative steps towards a life together in Hjärtat. They have been hit by the first great love but find that beyond the parties and away from the eyes of their friends, there is everyday life to deal with.
In How to Talk to Girls at Parties we meet the teenage boy and punk Enn who meet a very odd group of girls at a party in London in the 70's. He falls in love with one of the girls, but it soon turns out that she is from a completely different world and an unexpected chain of events leads to an event that puts the love to the test. In a moving testimony of humanity, a group of people are risking everything to save the girls in a Catholic monastery from the hostile soldiers in the Golden Globe-nominated war drama The Flowers of War.

We also want to show our minority languages some love by offering the movies Vem är var? and Prick och fläck på fläcken in several of our Swedish minority languages: Sami, Meänkieli and Romani.
Published: 14/02/2019 Last updated: 14/02/2019