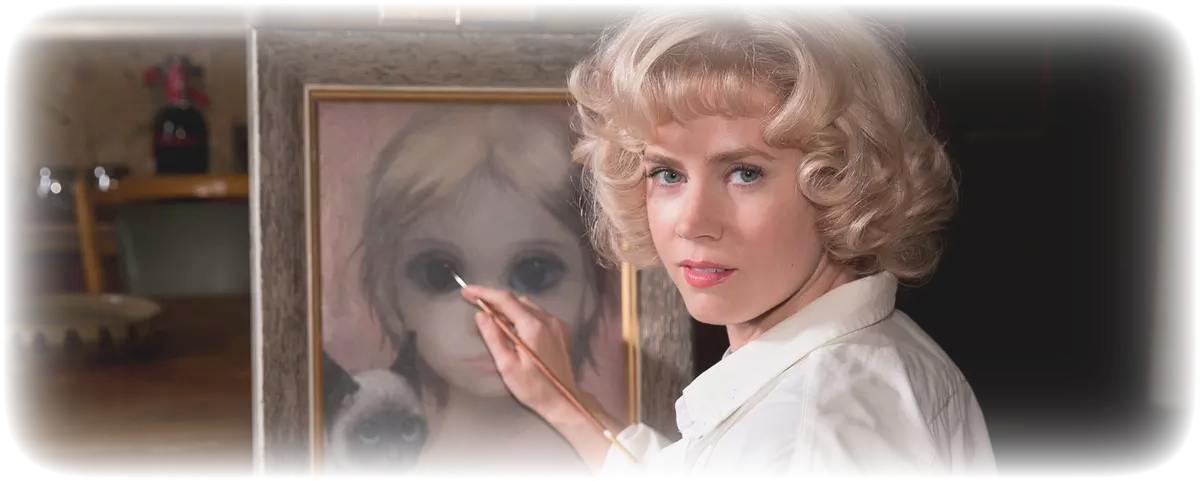 #thursdaypremiere w. 13
Enlighten the Easter holiday with some of our new films!
Maunday Thursday is said to be the day on which the witches flew to Blockula for the devil's witches Sabbath. Believe what you will about that story, but one story that actually is true, is the story one of our new films is based on.
Tim Burton's Big Eyes tells the story of Walter Keane, who in the 1950s strives to succeed as an artist. In San Francisco he meets the newly divorced Margaret. They marry shortly thereafter, but Walter's success doesn't arrive. Not until the phenomenal success of the Big eyes paintings, the famous paintings of mostly children with oversized eyes, that becomes a sensation all over the world. The Keanes couple soon create an empire of big-eyed art. The revelation that these popular portraits were not painted by Walter at all, but by Margaret, strikes down like a bomb in the art world... "Tim Burton and excellent actors skillfully tell a strange true story", Jens Peterson writes in Aftonbladet, rating the film 4 out of 5.
Published: 29/03/2018 Last updated: 29/03/2018