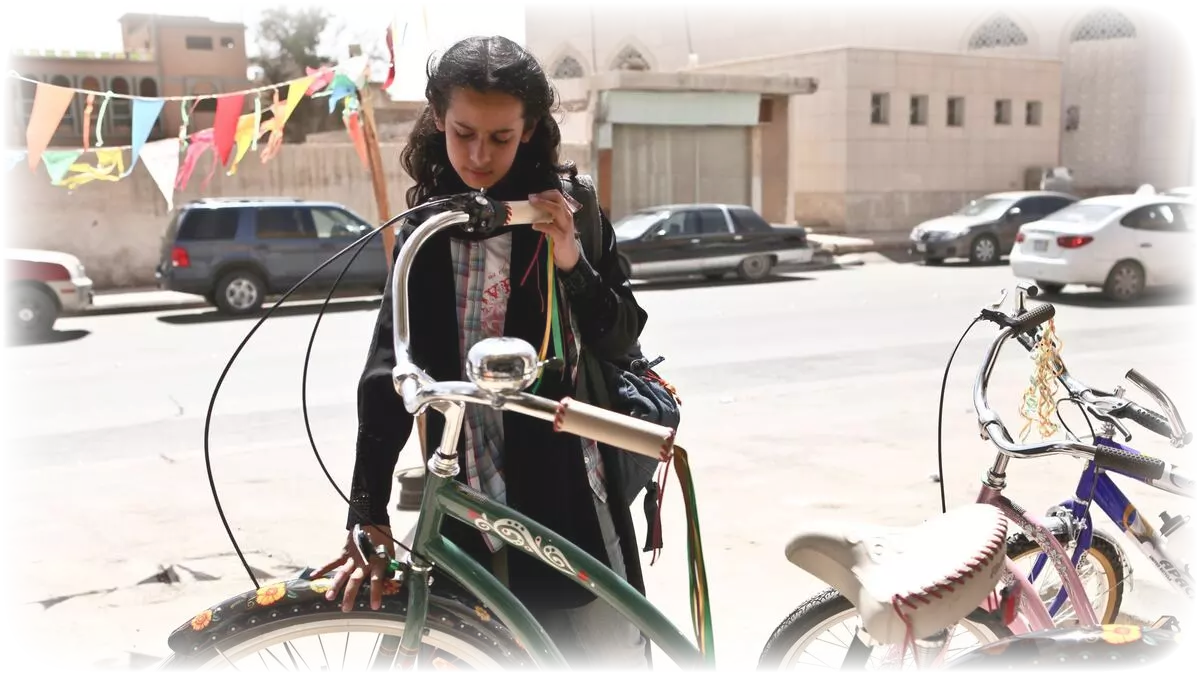 #thursdaypremiere w. 4
Another Thursday – New films in Viddla!
This week we want to highlight Wadjda - a fun and beautiful film about the little girl Wadjda, who doesn't let anything get in her way.
The young girl Wadjda is dreaming of a wonderful green bike, but in Saudi Arabia where she lives, it's not allowed for little girls to bike around on the streets. While her mother is busy convincing the dad to not get a second wife, Wadjda is trying to get some money to buy herself the bike. She is known as a troublemaker in school, so when she signs up for a Quran-recitation contest, with money as a prize, her teachers are pretty surprised. Monika Tunbäck-Hanson rates the film 4 out of 5 in Göteborgsposten with the following motivation: "the film is well-made and charming. Most importantly, it opens the door to a closed society and provides unseen images of daily life".
Published: 25/01/2018 Last updated: 25/01/2018