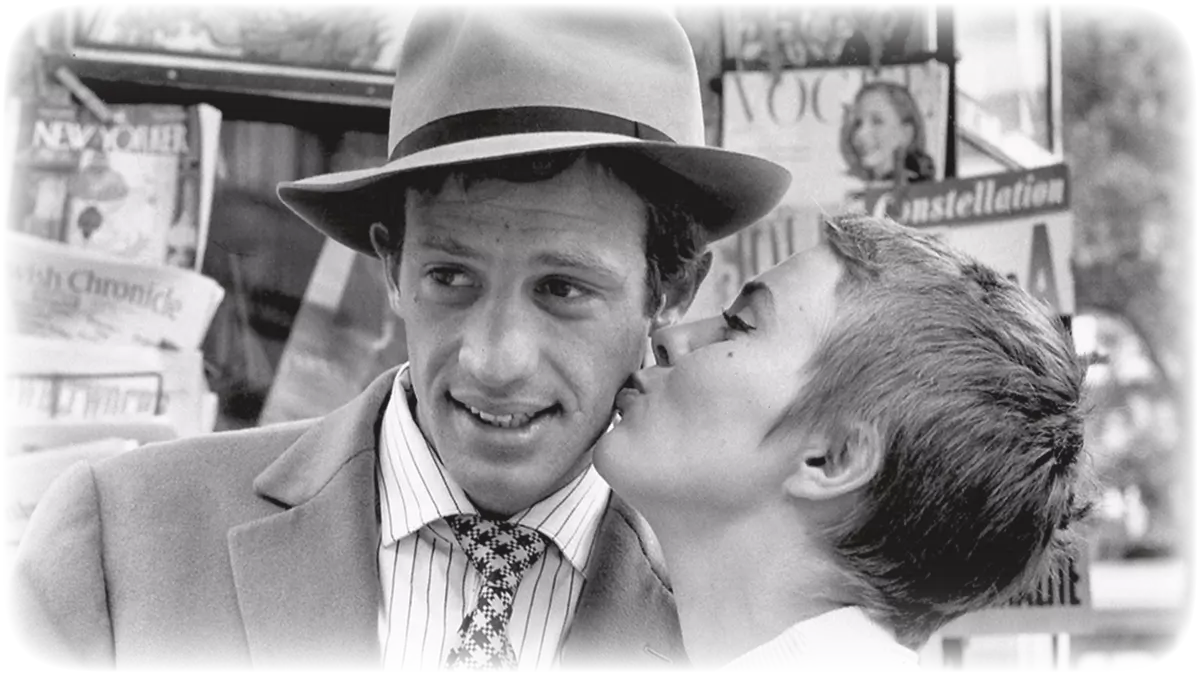 #Thursdaypremiere w. 31-32
From French new wave to fashion photography and children who want to protect nature among this week's new films
A petty criminal shoots a police officer to avoid a speeding ticket and then tries to convince an American journalist, with whom he is in love, to flee with him from Paris to Italy. Director Jean-Luc Godard's masterpiece Breathless from 1960 was the starting point for the new French wave.

When 12-year-old Kim meets the spirit of nature in a dream, he becomes convinced that it is his job to protect animals and nature from anyone who wants to harm it in Stefan Jarl's Guldbaggen-nominated family film Jag är din krigare.

End of sentence is a moving drama about a father and son who have lost touch but still reluctantly have to travel together to Ireland to spread the ashes of their wife and mother to honor her last will.

Photographer Helmut Newton had a career full of praise and controversy. The documentary Helmut Newton: The bad and the Beautiful is a fascinating deep dive into the artist's methods and works, where the women, who were often objects in Newton's pictures, talk about him and his art.

In the animated film Spycies, two very different agents must work together to stop a couple of mysterious characters from stealing the super-secret material Radiuzite and threatening the Earth's climate, in this action-packed family adventure.

In the dystopian story Last and First Men, humanity is facing extinction and all that remains of previous civilizations are surrealistic monuments that communicate with the now desolate environment. Director is the two-time Oscar-nominated Icelandic artist and musician Jóhann Jóhannsson.
Published: 04/08/2021 Last updated: 04/08/2021