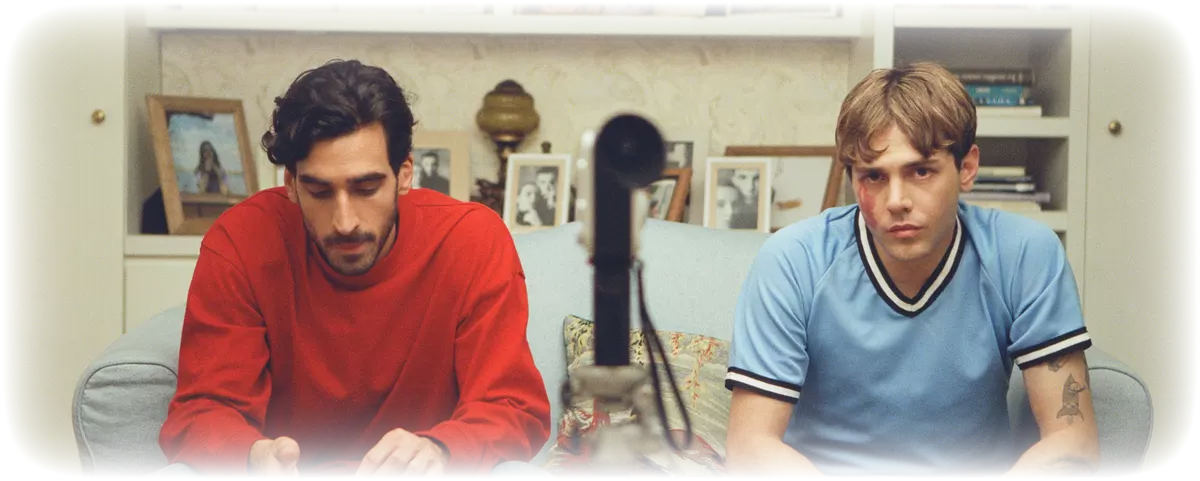 #thursdaypremiere w. 33-34
Sicilian mafia, dance to process trauma and Norwegian illegal car races are on the agenda this week
In Matthias & Maxime, two old childhood friends are forced to deal with the repressed feelings that have been stirred up by the fact that they both participated in a short film where they would kiss each other. The fact that Maxime is about to move abroad puts further pressure on the relationship in this drama that was nominated for the Palme d'Or at Cannes.

In the Chilean film Ema, we meet the dancer Ema and her partner Gastón when they try in different ways to process the trauma after a failed adoption. Ema lives out all her frustration through dance and casual sexual relationships in this intense dance-filled drama by Pablo Larraín (The Club, Jackie).

Photographer and journalist Letizia Battaglia has spent most of her life documenting the devastation left by the Sicilian mafia. In the documentary Shooting the Mafia, we get to see the result of her decades-long work.

In the Norwegian racing film Börning 2 - On Ice, Roy has just come out of prison after the last illegal racing competition. He has promised to stay away from racing in the future, but when his daughter tells him that she will accompany her boyfriend on a competition from Oslo to Murmansk, he cannot help but participate to bring her back home again.

12-year-old Mylia's family has just moved to the countryside outside Quebec and she is starting at a new school. She tries to navigate between her desire to fit in with the other students and her need to be herself in the French-Canadian drama A colony, which was awarded a Crystal Bear at the International Film Festival in Berlin.

A graduation party in an old water park goes horribly wrong when it turns out that someone has set deadly traps in the park in the horror film Aquaslash.
Published: 12/08/2020 Last updated: 12/08/2020