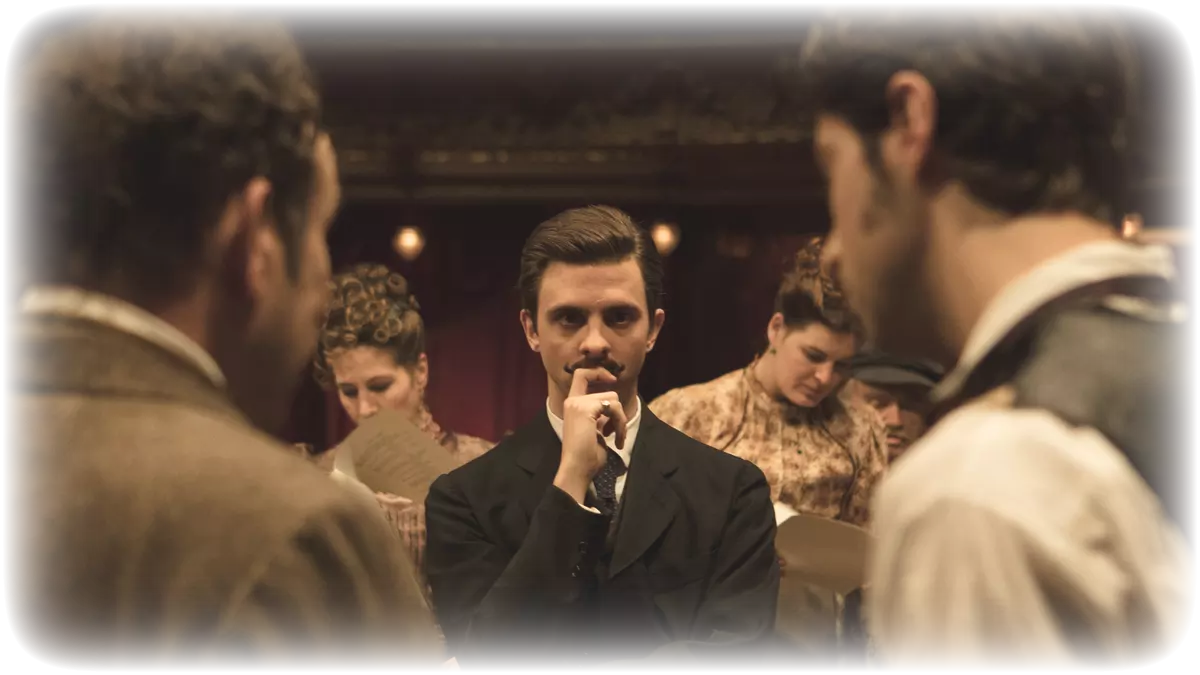 #Thursdaypremiere w. 23-24
No matter the day, month, or weather you need to fill up with a movie every now and then. And now it is finally time for a new movie release. We have a bunch of films from different parts of the world to give you this week.
First off, we have the American classic What's eating Gilbert Grape, a movie to watch over and over again. There we see a young Leonardo Di Caprio in the role of Arnie, and Johnny Depp his big brother Gilbert.
We quickly head over to France where we first land in Paris in 1897. Playwright Edmond Rostand is suffering from writer's block. So, the panic is complete when the great Constant Coquelin storms in and insists on getting the lead in Edmond's next play. He is a gentleman that you do not say no to, so Edmond must solve this. See how things are going in Cyrano, my love.
Stolen Kisses is the second part of François Truffaut's autobiographical film cycle of four films in which actor Jean-Pierre Léaud embodies the director's alter ego Antoine Doinel. Now, Doinel has grown up to be a love young man strolling around the bustling streets of Paris.
The English movie Judy is based on Peter Quilter's play End of the rainbow. When the film takes place, the icon is 46 years old, has lived a turbulent life and does not know that everything will be over in just a few months. In the role of Judy we see Renée Zellweger, who received an Oscar for her performance.
The Swedish contribution this week is the drama comedy The King of Atlantis where we follow Samuel and his dad Magnus in their turbulent life. Samuel who takes care of his schizophrenic father falls in love with Cleo and is torn between creating his own life and the responsibility for Magnus.
We close this weeks premiere with a real fighting film from China, in The Final Master, the last Wing Chun master Chen Shi tries to make his teacher's dream come true, to start a martial arts school that can carry on his teaching. But it is not as simple as he thought.
We believe and hope that you can find yourself a favorite of the week's films! Enjoy!
Published: 04/06/2020 Last updated: 04/06/2020