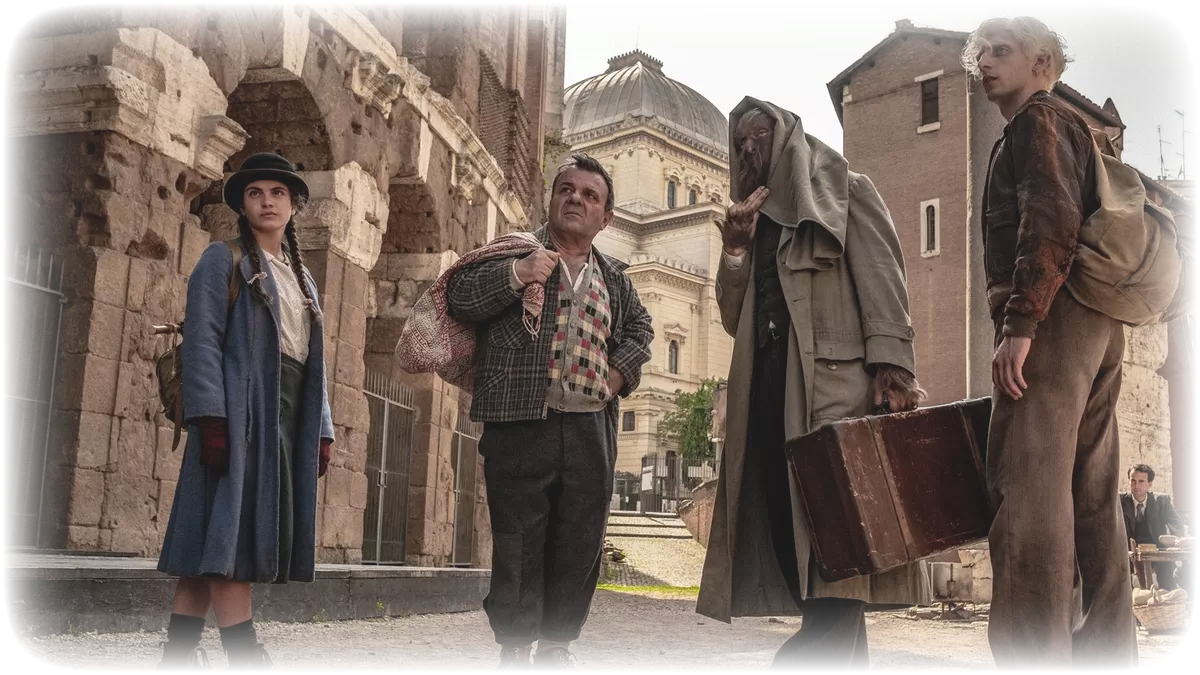 Thursdaypremiere w. 15-16
Freaks Out is set in Rome during World War II and follows four circus workers. It is one of the eight new films of the Thursday premiere.
Arthur and Maltazard is the second installment in the animated series about Arthur and the minimoys that follows Arthur as he travels to the land where the minimoys live. The evil Maltazard threatens the joy of the magical land and when Arthur learns that Princess Selenia is in danger, he must save her.

Robot mechanic Sam is going to propose to his childhood love with a precious ring. When the ring is mistaken for the villain Oscar's ring used for nefarious plans, Sam enlists the help of his robots to get his ring back and save the city. Bling is an animated comedy for the whole family.

Freaks Out is set in Rome during World War II and follows four circus workers. The German circus owner Franz, who can see into the future, tries to get the four circus workers to work for him, knowing that they have powers that could be of benefit to Germany in the war.

The romantic drama film Eiffel is the story of the creation of the famous Eiffel Tower – the majestic landmark of Paris. When the engineer Gustave Eiffel is commissioned to design something truly spectacular for the Exposition Universelle of 1889 in Paris, he doesn't feel really inspired, he would rather have designed the subway. But the meeting with the mysterious Adrienne changes everything.

Can change of residence change the life forever? That is what the real estate agent who sells the house of their dreams to middle aged couple Alain and Marie says. In the basement there is a tunnel leading to a hole in the roof, and if you climb down there and fall out through the hole you will become three days younger. The drama comedy Incredible but true is directed by the French filmmaker and musician Quentin Dupieux.

Michelle Pfeiffer and Renée Zellweger star in the drama film White oleander, based on a novel by Janet Fitch. The teenager Astrid (Alison Lohman) journeys through a series of foster homes when her mother Ingrid (Michelle Pfeiffer) is convicted of murdering her boyfriend and goes to prison.

The 7th Dwarf is about Bobo, the youngest of the seven dwarfs, who accidentally stabs Princess Rose in the finger with a poison. The whole kingdom falls into a deep sleep and Bobo and the other six dwarfs embark on a rescue journey into the future to save both the princess and the kingdom.

Conor and Eleanor were happily married, but after a tragic event, both want to find their way back to each other again. In A story of love, we get to follow the couple's attempts to find their way back to what they once had. In the roles we see Jessica Chastain and James McAvoy.
Published: 13/04/2023 Last updated: 13/04/2023