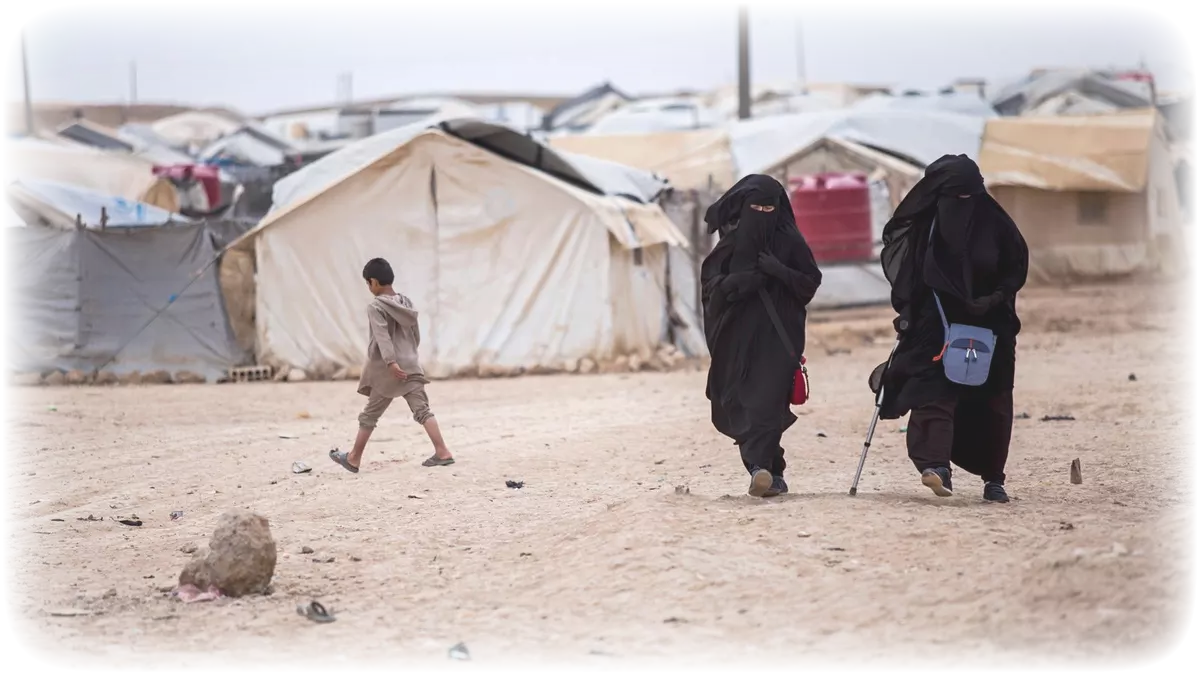 Thursdaypremiere w. 51-52
Start the Christmas holiday with a film classic, excitement, emotional drama and captivating documentaries
The documentary Sabaya follows two men from a voluntary organization who are to rescue captured women who have been held as slaves for a long time in the al-Hol refugee camp in Syria. Through the documentary, we get to see the oppression the women have been subjected to and how their lives change when they are finally rescued.
In The Rocket, we follow a boy whose surroundings believe that he is spreading bad luck around him as a result of a curse. To prove that the rumors are not true, he goes on a trip through Laos together with his family. During the trip, he builds a rocket to participate in a risky rocket festival.
Two lonely people find each other in the care of a small child in the neighborhood, in the British drama Ali & Ava, directed by Clio Barnard (The selfish giant, 2013). Despite wounds from Ava's past relationship and Ali's emotional trauma after a broken marriage, sparks fly and a deep connection begins to emerge between them, until one day the past catches up.
Hunt is a thriller by South Korean director and actor Lee Jung-jae, known from the Netflix television series Squid Game. Early 1980s. Two rivals. A hidden truth. Top agents – and rivals – Park Pyung-Ho and Kim Jung-Do hunt down a North Korean spy within the South Korean security agency.
X-Ray Spex was a British punk band formed in 1976. The singer, Poly Styrene, was a true punk icon and died of breast cancer in 2011. After her death, the daughter chose to take on her mother's archive of recordings. The relationship between them had been strained, but through the documentary Poly Styrene: I am a cliché, viewers get a chance to see London's punk scene from the inside.
Growing up in the Bronx in the early 1960s, Calogero is fascinated by the local mafia. As a nine-year-old, he witnesses how Sonny, one of the local gangster bosses, defends his friend. Calogero's father Lorenzo forbids his son to have anything to do with the mafia. A Bronx tale is Robert de Niro's directorial debut from 1993.
Published: 22/12/2022 Last updated: 22/12/2022