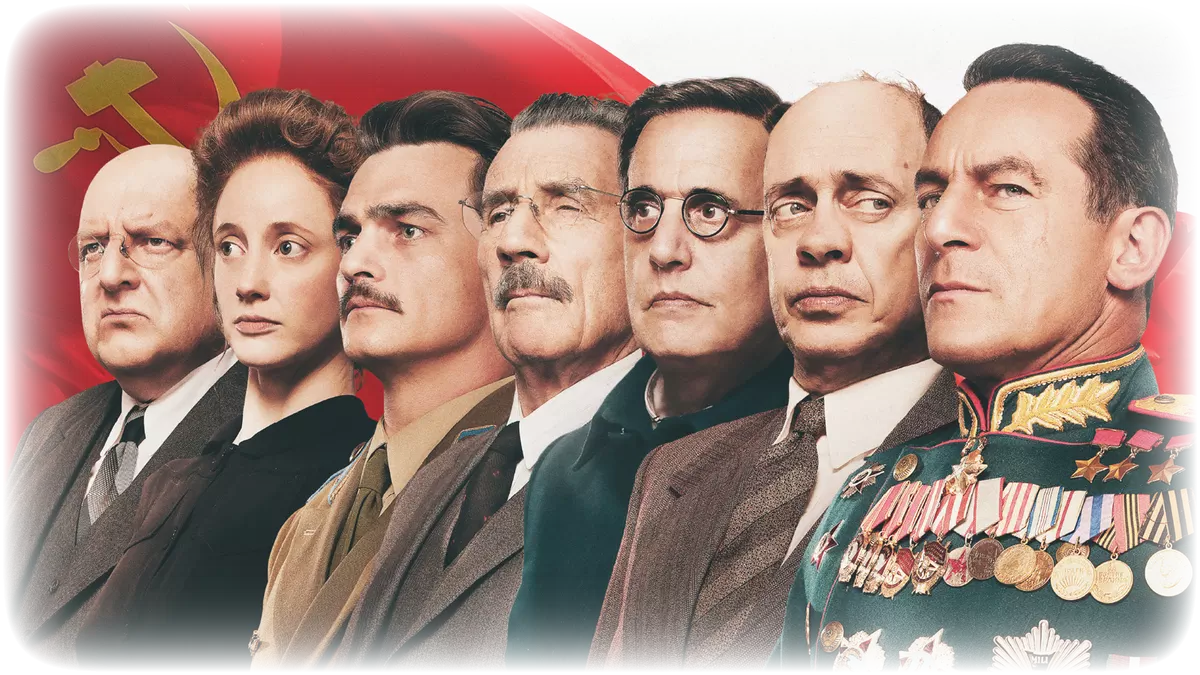 #Happy new year - most streamed films
New year is a new start for most people. But also, a good opportunity to summarize the past. These are Viddla's most shown films for children and adults.
And for children these are the most watched movies:
For adults, these are the most watched movies:
The Death of Stalin: The year is 1953, Stalin suddenly dies and a staggering power struggle between Beria, Chrustjev and General Zhukov begins. Director Armando Iannucci, known for the political television series The Thick of it and Veep, has created a farce-like comedy where everyone distrusts each other in the battle to the top.
The Nile Hilton Incident: The corrupt police officer Noredin (Fares Fares) has established a system of extortion of the local criminals in Cairo to fund his constant drug and alcohol abuse. When a famous singer is found dead at the hotel Nile Hilton, the investigation is delegated to Noredin in an attempt to conceal a scheme leading way up in the corridors of power. But something with the case triggers his curiosity and he begins look into things that were supposed to remain untouched.
The Gentlemen: Guy Ritchie directs and produces this return to his film roots. Matthew McConaughey, Colin Farrell, Hugh Grant, Charlie Hunnam and Michelle Dockery are seen in the action thriller about an English drug lord, Mickey Pearson, who wants to sell his lucrative business to the highest bidder. Pearson has worked his way up the ranks since selling grass to wealthy Oxford students and now grows huge amounts of cannabis underground on the property of various aristocrats.
Lantisar: Madeleine, who lives a modern life in Stockholm, is called home to her father in the countryside with whom she lost contact with after a tragic event. Madeleine's experiences during an intense weekend give her a new picture of the countryside, life and people she left behind a long time ago.
C'est la vie! : Pierre and Helena are getting married, and they are going to do it at a French 16th century castle. Max (Jean-Pierre Bacri) is their wedding planner and for him and his dysfunctional staff it's just a normal day at work. Everything that can go wrong does. We will accompany both the wedding party and the work behind the scenes.
And for children these are the most watched movies:
Klas Klättermus och de andra djuren i Hackebackeskogen: Klas Klättermus and his little friends in the forest of Huckybucky live dangerously. The voracious Mickel Fox and the other predators do not want to get their food in a good and honest way, but constantly threaten to eat the other animals. When Stickan the hedgehog tries to eat Grandma Skogsmus it is time to stop the lawlessness and ask Bamsefar for help.
Mary and The Witch's Flower: Japanese anime based on Mary Stewart's book The little broomstick. Summer is almost over, and Mary is bored. When a mysterious cat passes by can't Mary resist following, and with the cats help she find a broom and some luminous flowers.
Ronja Rövardotter: Ronja is born on a stormy night. The daughter of the chief of a band of robbers, Mattis, and his woman Lovis, her life revolves around learning to cope in the beautiful but dangerous wilderness surrounding their home.
The wild life: The parrot Tuesday lives on an exotic paradise island together with his animal friends. In secret, he dreams about discovering the world. After a violent storm, Tuesday and his friends find a strange creature on the beach: Robinson Crusoe. Tuesday hopes that Robinson will be his ticket away from the island and Robinson realizes that he must rely on Tuesday to survive.
Lotta på Bråkmakargatan: otta is a spirited and mischievous five-year-old, who lives with her siblings Jonas and Mia, her Mom and Dad, and her Bamsen. Actually, the street is named Krukmakargatan, but Dad says it's just troublemakers living in their house, so Bråkmakargatan is more suitable.
Published: 21/12/2021 Last updated: 21/12/2021