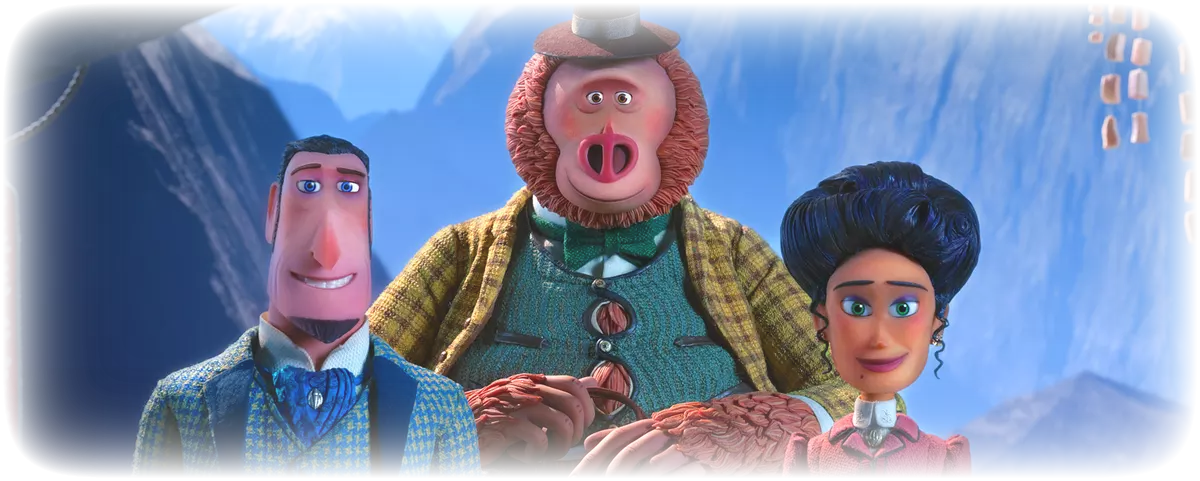 #thursdaypremiere w. 49-50
New movies in the dark of winter
12-year-old Conor wakes up one night to find a monster standing outside his window, but it is not the same monster he has been having nightmares about since his mother was admitted to the hospital. This one seems to want to help him, even if it comes at a high price. A monster is calling is the story of a boy's attempt to deal with the difficult questions of life.

In the Oscar-nominated family film Missing Link, a charismatic explorer seeks the discovery he hopes will give him the appreciation he thinks he deserves at the Explorer's Club - the missing link to the origin of humans.

The ciambra is the story of 14-year-old Pio who lives in the poorest parts of Calabria in Italy. He does everything he can to learn to navigate the harsh reality and the unwritten laws of the streets.

Master director Andrei Tarkovsky's film The Mirror looks back on the life of a dying man against the backdrop of the history of the Russian nation.

When the married couple Joan and Tom discover that Joan has cancer, they are forced to realize that their time together can be shorter than they thought. Ordinary love is an intimate portrait of two people's love for each other when life suddenly changes.

When Halvdan from the poor Viking village Östbyn meets Meia from the rival but much richer Västbyn, they quickly become friends. But their relationship is threatened by the feud that has long been going on between the villages in the family film Halvdan viking.
Published: 02/12/2020 Last updated: 02/12/2020