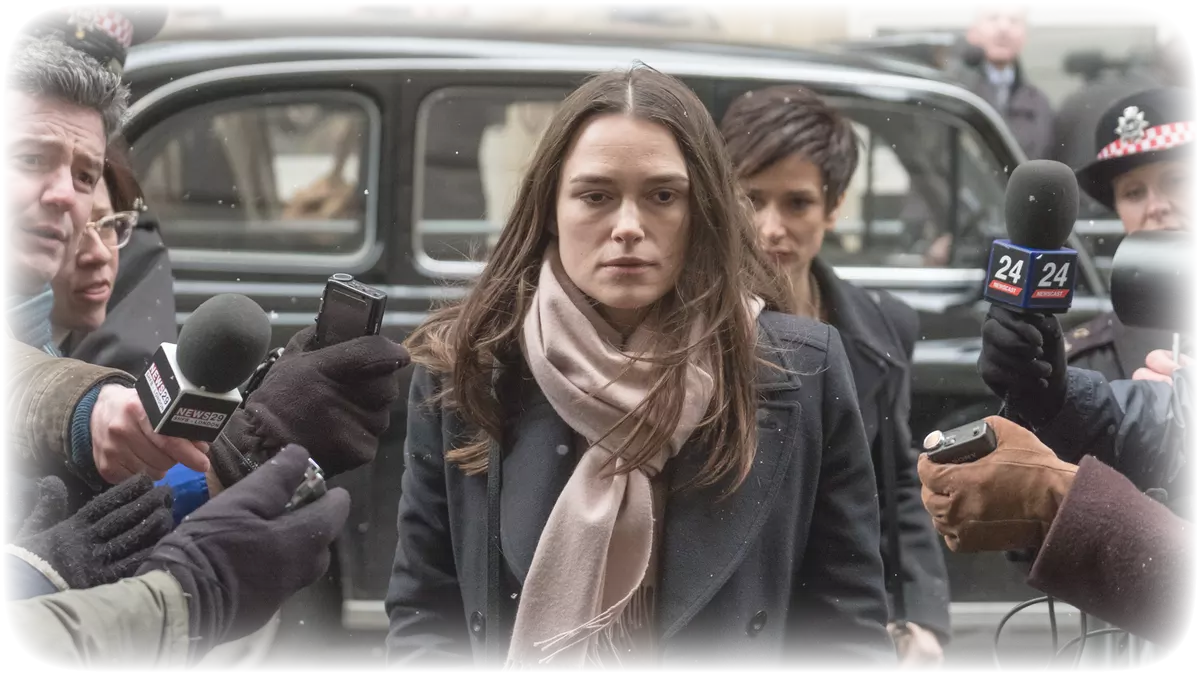 #Thursdaypremiere w. 35-36
This week's films are a pure cavalcade of famous film personalities throughout history! Directors like Alfred Hitchkock and Victor Fleming, actresses like Ingrid Bergman and Keira Knightley.
We start with a real heart-pounding movie, in Give me liberty we meet Vic who runs a travel service for the disabled in the USA's most segregated city, Milwaukee. Every morning, customers wait for a ride. But there are more who count on Vic and he has a hectic schedule and an angry boss to follow.
In Official Secrets, we see Keira Knightley in the role of linguist Katharine Gun. The film is based on the true story of the prelude to the US's heavily criticized war with Iraq, and the moral dilemma that an individual citizen is faced with when she has to choose between doing what she thinks is right even if it goes against the law.
Do you want to see Japanese horror at its best? Then see Onibaba from 1964 which belongs to the Japanese film canon and is for its time very violent and exciting.
We continue on a slightly kinder track, but still nerve-wracking. Alfred Hitchkock is represented twice this week, in The Paradine Case, Maddalena Paradine hires lawyer Anthony Keane when she is accused of poisoning her wealthy husband. The star lawyer falls in love with Maddelena and his judgment begins to fail during the eventful trial. In Hitchcock's second film, Under Capricorn, we end up in a triangle drama with the released and newly rich murderer Sam Flusky and his Lady Henrietta (Ingrid Bergman), who is the murder victim's sister. One day they are visited by a man who falls in love with Henrietta. This will be the prelude to an exciting psychological story.
Speaking of Ingrid Bergman, you can also see the film about Joan of Arc, where we see Ingrid Bergman as the French peasant girl who became one of history's greatest heroines.
Published: 27/08/2020 Last updated: 27/08/2020