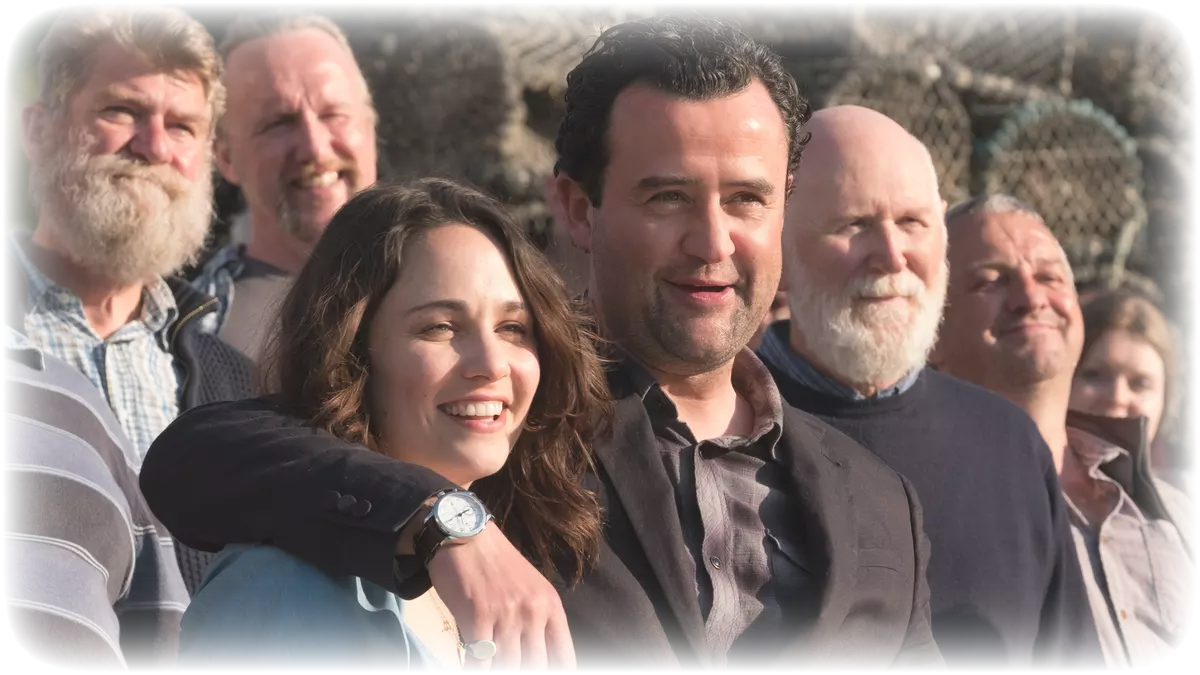 #Thursdaypremiere w. 21-22
For the coming long weekend, we deliver a marvelous movie week!
The key word for this movie release is drama: Emotional drama (Pain and glory), drama comedy (Fisherman's friends, The Farewell) and Romantic drama (Guernsey's literature and potato pie society). But we weigh it up with the family movie Fimpen and the musical documentary We intend to cause havoc.
In Pedro Almodóvar's Pain and Glory we meet the successful cult director Salvador, whose one film has been restored and will now be premiered again. At the same time, besides his ailments, he has begun to think about the meaning of life. He starts to think about his loving childhood and everything he experienced then.
If we hold on to the thought of flashbacks, we have the documentary We intend to cause havoc, where Italian director Gio Arlotta meets Emmanuel "Jagari" Chandsa, who was the front man in Zambia's most popular rock band in the 70s, Witch. The band disappeared and it was when the director met Jagari on one of his travels that the band's history was spread to the rest of the world.
Speaking of music, the record label guy Danny gets his life overturned when he meets a really special group of musicians when he is on a stag party. He is supposed to get ten very reluctant fishermen to end up on the British leaderboard, how it all will turn out? You can find that out in the drama comedy Fisherman's friends.
The other drama comedy we release now is The Farewell, a moving depiction of how two different cultures deal with life's difficult issues. When Billie's family learns that their beloved grandmother Nai Nai has suffered from cancer and only has weeks left to live, they decide not to tell her.
We also offer the romantic drama Guernsey's literature and potato pie society where the successful author Juliet receives a letter from Dawsey, a member of a mysterious book club on the former Nazi-occupied island of Guernsey. Juliet decides to go and visit the literary society, whose strange name was hastily improvised on a wet evening when some islanders, who defied the curfew, were stopped by the Germans. Juliet makes new friends and becomes increasingly fond of the island and Dawsey.
Bo Widerberg's classic family movie Fimpen is about six-year-old Johan, called Fimpen, is a footballer. This is what Hammarby's big star Mackan discovers when he repeatedly gets played. The national team leader ensures that Fimpen joins the team where he makes success.
We wish you a pleasant long weekend full of movies!
Published: 19/05/2020 Last updated: 19/05/2020