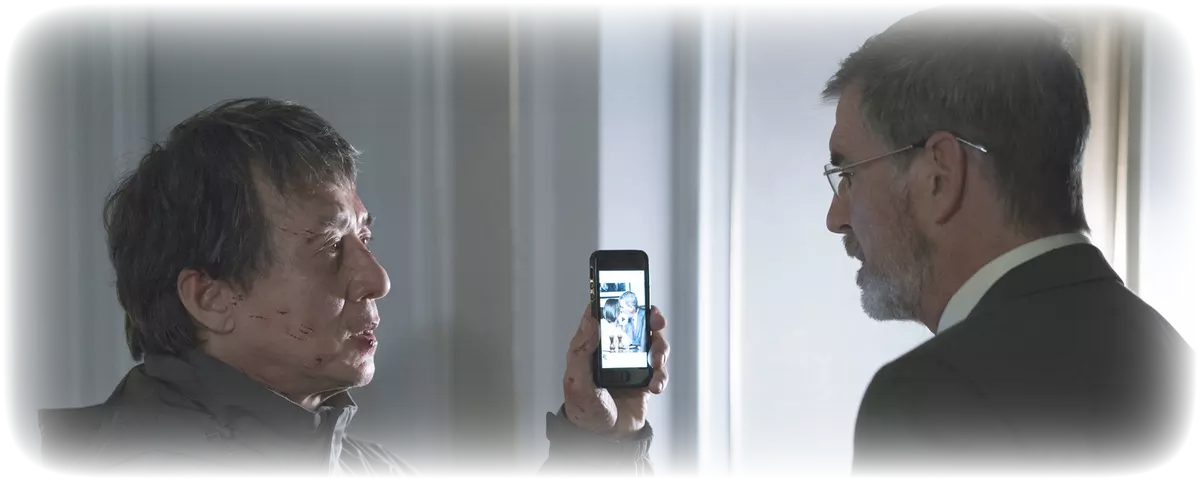 #Thursdaypremiere w. 47
It's easy to get completely absorbed in reaching a goal, as several of this week's films testifies. Both from the jungle, love, marriage, and revenge kicks in a blissful mix! So hold on tight, now let us kick this film week away!
In The Foreigner, the London-based businessman and former elite soldier Quan (Jackie Chan) loses his daughter in a terrorist act, and he becomes obsessed with knowing who is responsible.
Keep an eye out! is a surrealistic French comedy in the 70s environment where Louis finds a dead man outside his apartment. Louis is immediately suspected of murder and taken in for questioning by the hard-core police officer Buron. It becomes an absurd experience in the interrogation room, and it is difficult to prove his innocence when the police are crazy!
After five seasons of the TV series, the story of Anna, Alex, Fredde, Mickan, Ove, and Anette culminate in the film Solsidan. Divorce, infertility and life crises are mixed with unwritten rules of bathing in Torekov and personal confusion.
The curse that Prince Charming got over him when he was a child forces him to propose to all the women he meets. The angry women threaten to put the kingdom in chaos to avenge the failed promises, which leads the king to give the prince an ultimatum: find true love before he turns 21, otherwise he will lose the right to the throne.
Sir is a romantic drama where the maid Ratna, who dreams of designing clothes, works for one of Mumbai's richest families. From Ratna's perspective, Ashwin has it all: wealth, job and freedom. But why does he always look so sad?
Jungle is an action-filled drama where we see Daniel Radcliffe take on the role of young Israeli Yossi Ghinsberg, who leaves a safe life behind to follow his dream, a year in the Amazon mysterious jungle. The film is based on Ghinsberg's memoirs and it will be a journey that soon turns from a dream into a psychological test of confidence and courage.
Published: 20/11/2019 Last updated: 20/11/2019