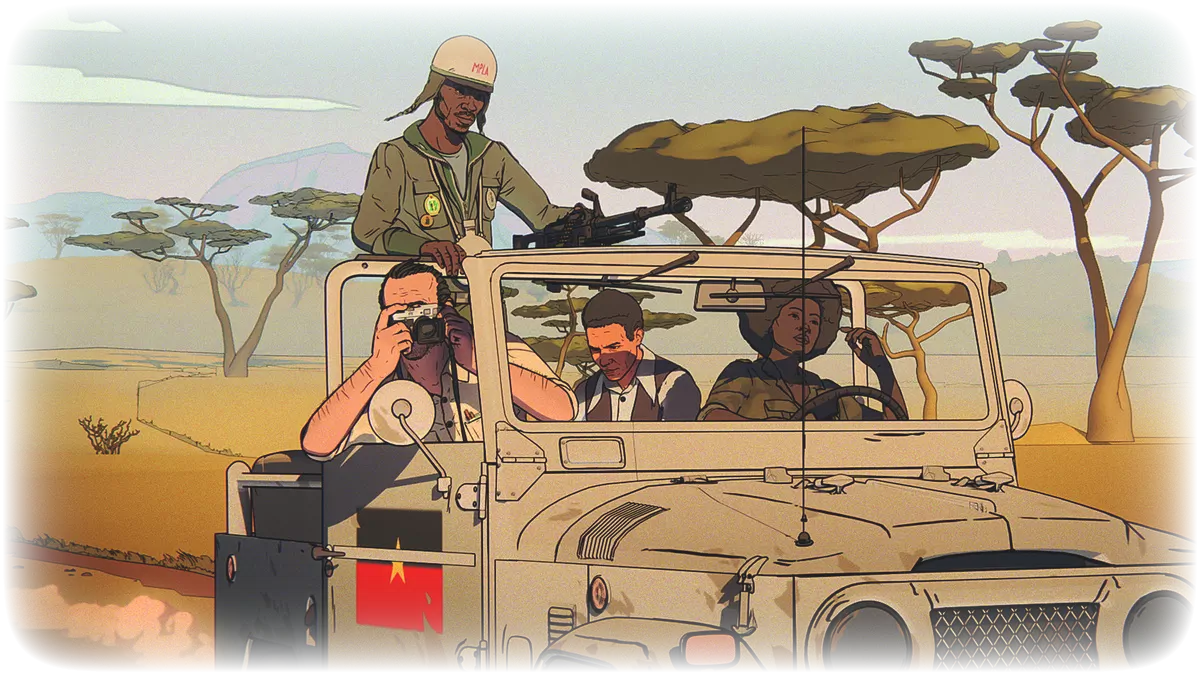 #Thursdaypremiere w. 36
There are a lot of ways to cinematically depict a war, but regardless of the approach, it is difficult to defend yourself from the immense suffering and powerlessness that permeates the image.
In Mats Grorud's animated film The Tower, life is portrayed as a Palestinian refugee from a child's perspective.
In Shock and Awe we are in New York in the aftermath of the September 11, 2001 terrorist attack.
In 1422, a bloody war begins between England and France, a war that France wins under the leadership of the young woman Jeanne d'Arc. But this war is only a small part of her own struggle.
Another day of life is a celebrated and touching animated film based on the war correspondent Ryszard Kapuscinski's reporting of the bloody civil war that raged in Angola in the 1970s.
Galveston is a dark thriller about the cancer-sick hitman Roy who is fleeing from his employer. During his escape, he meets Rocky who comes with him.
We end with a slightly more humorous film, even if it is also about violence. In Dead in a Week (Or Your Money Back) we meet author William, who has tried to kill himself several times without success and therefore contacts the hitman Leslie to finish the job. But William changes his mind and wants to break the contract, which is not as simple as he thought.
Published: 03/09/2019 Last updated: 03/09/2019