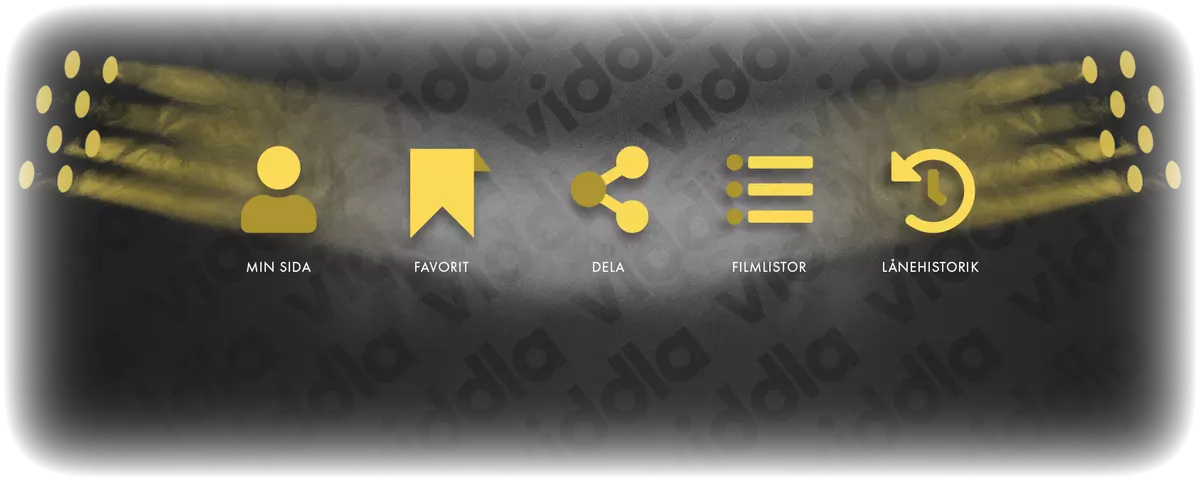 Viddla is updated with several new features!
Some time ago we asked for your help to improve Viddla and the result of your commitment do we proudly present to you!
You can now create a user account to gain access to several useful functions. To create an account, click SIGN IN at the top right of the menu. When you have created an account and are signed in, all new features are found under ACCOUNT.
Add multiple library cards and get an overview of the number of available and used loans
Mark films as favorites and / or create your own films lists for different purposes
See your active loans per library card and view history of all films you have allready borrowed
The player remembers where you stopped watching a film when continue watching it
Now it is also possible to share films and articles via mail and social media with a simple click on the sharing symbols.
In the FAQ there is more info to read about these news.
For the libraries, their names will now be displayed at the top of the page and they have also the opportunity to influence the selection of films.
We hope that you will be as satisfied as we are with these new nice features.
/ The Viddla Team
Published: 31/05/2019 Last updated: 31/05/2019