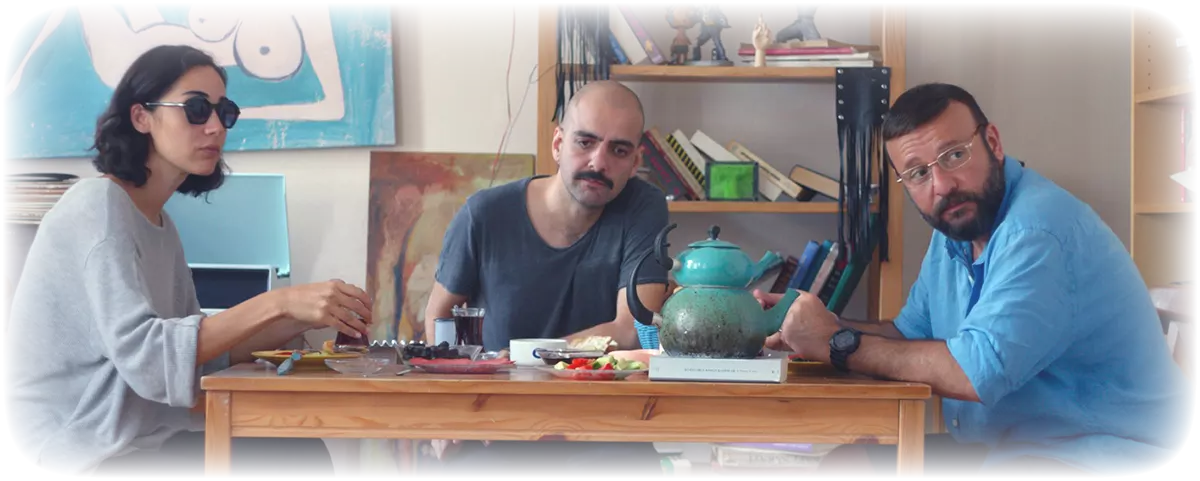 #Thursdaypremiere w. 17
In this week's Viddla additions, we have several titles where family relations are put to the test. What role does blood ties play when relatives haven't lived together and what happens when someone no longer remembers the time they spent together?
Having suffered a loss of memory, Alicja meets a man and a child whom she does not feel any connection too in the Woman who forgot her past. They claim they are her family, but for her they are strangers and she cannot identify with the person they claim is her.

The acclaimed and successful artist Simon is suddenly confronted by his previously unknown adult son who turns out to be a world-renowned graffiti artist in the Danish film The Master. After a shaky start, they begin to build a relationship, but how much does blood ties mean when there is no common history?

In the Turkish movie When the Butterflies come, three siblings return to the village where they grew up after their father insisted that they'd come, despite not having talked to each other for decades. It turns into a journey where they are forced to get to know each other again and rediscover what once united them.
The little bird Ploey is left alone when his family flies south for the winter in the family film Ploey - a winter adventure. He must now find a way to survive the cold and soon it is clear that he will need all the help he can get to cope with all the dangers that threaten a lonely little plover.
In fever Pitch we meet Paul (Colin Firth) who is obsessed with his favorite football team Arsenal. His life is entirely structured according to their schedule and results and that's the way he wants it. But when he starts dating his new teaching colleague Sarah (Ruth Gemmel), who is not the least bit interested in sports, he discovers that everything in life can't be adjusted to the football season.

In the documentary Garry Winogrand: All Things are Photographable, we see the life's work of one of the most central figures in street photography of the 20th century as he eternalize the streets of New York and the people who were there at that time.
Published: 24/04/2019 Last updated: 24/04/2019