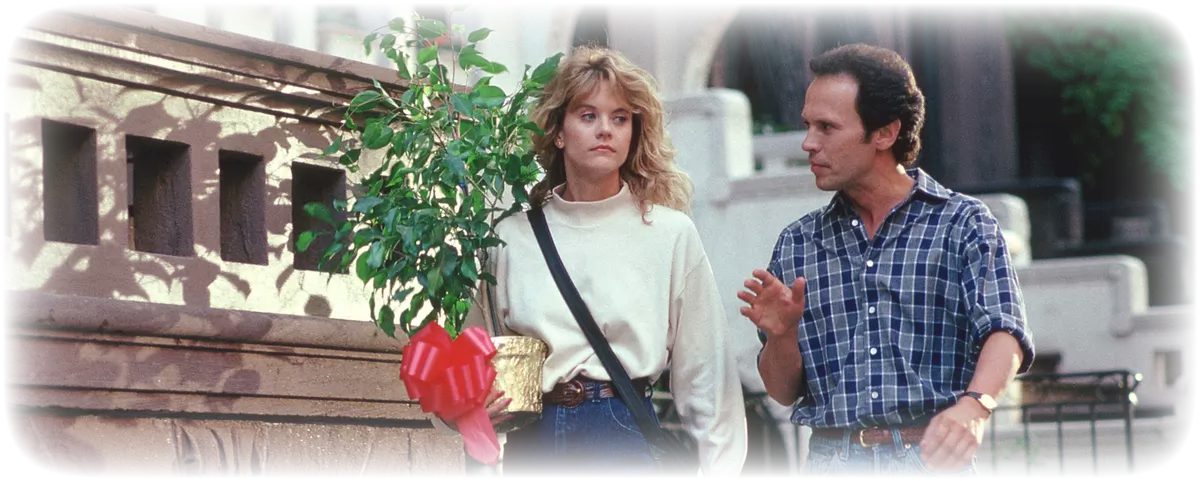 Valentines day movies
Celebrate love with a good movie. The editors have collected their tips.
This week is Valentine's Day and therefore we at Viddlaredaktionen want to highlight some of our favorites among movies on the theme of love.

When Harry Met Sally
Harry and Sally meet on their way from Chicago to New York and become good friends. They are both looking for love in different places, but the only thing that remains constant is their friendship.

Breathe
When 28-year-old Robin (Andrew Garfield) suddenly becomes paralyzed from his neck and down, from polio, his life changes dramatically for him and his wife Diana (Claire Foy). The year is 1958, and the treatment options are limited

A Hidden Life
This is a Palme d'Or nominated film based on a true story. Farmer Franz Jägerstätter lives in the Austrian Alps with his family. When World War II breaks out, the men in the village are called in, one by one, to fight for Hitler.

The Guernsey Literary and Potato Peel Pie Society
Romantic drama by Mike Newell who directed Four Weddings and a Funeral. London 1946. The successful writer Juliet (Lily James) receives a letter from Dawsey, a member of a mysterious book club on the former Nazi-occupied island of Guernsey. Juliet's publisher thinks she should buy a fancy flat for the money she earned and her wealthy American boyfriend Mark (Glen Powell) has just asked her to marry him, but she longs for something more.

Midnight in Paris
Gil and Inez travel to Paris as a tag-along vacation on her parents' business trip. Gil is a successful Hollywood writer but is struggling on his first novel. He falls in love with the city and thinks they should move there after they get married, but Inez does not share his romantic notions of the city or the idea that the 1920s was the golden age.

Before Midnight
Before midnight, is Richard Linklater's third film of the romantic trilogy that started with Before Sunrise (1995) and Before Sunset (2004). This time we once again see Julie Delpy and Ethan Hawke in the lead roles. When we meet up again with the loving couple, they have become two 40-somethings who are on holiday in Greece together with the twin daughters.
Published: 13/02/2023 Last updated: 13/02/2023