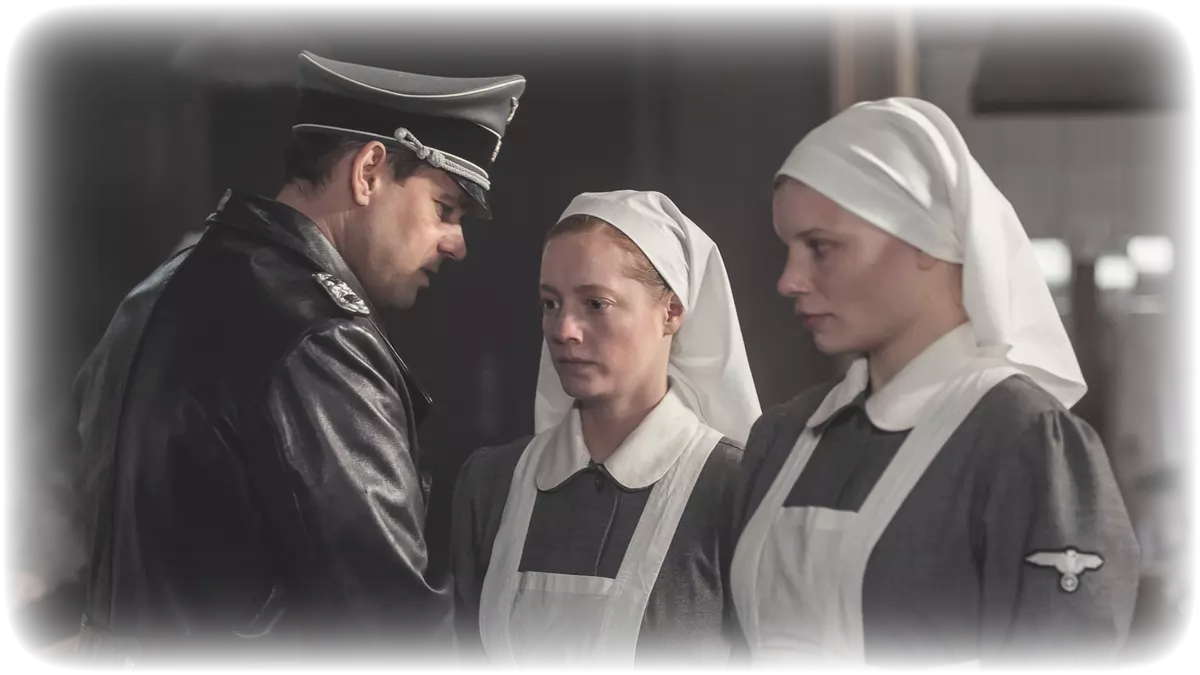 #Thursdaypremiere w. 15-16
Save Easter with a movie!
Sixteen-year-old Suzanne lives in Paris and is tired of everyday life and her peers. When she one day meets the 35-year-old actor Raphaël outside the local theater, everything changes. Despite the age difference, they seek each other out and a love begins to blossom, but is this really what Suzanne has been looking for? Spring blossom has been nominated at several international film festivals.
Aldo's and Vanda's marriage crackles when Aldo admits that he has a mistress. The story follows the couple's painful separation and how it affects Aldo, Vanda and their children, from the early 1980s and 30 years onwards. Family ties hold them together, but the relationship continues to be shaped by sadness and bitterness. The Ties is based on the best-selling novel Band and has been well received by both audiences and critics.
Gilles, who is a Jew, is sent to a concentration camp, but escapes execution by claiming to be Persian. The concentration camp's kitchen manager Klaus Koch, who has plans to open a restaurant in Tehran after the war, becomes curious and wants Gilles to teach him Farsi. Gilles, who does not know the language, manages to fool the chef with new made-up words every day. The relationship between Koch and Gilles provokes the Germans as well as and other prisoners in the camp. When the lie is discovered, Gilles understands that his life is in danger. Persian lessons are inspired by a true story.
Sam and Tusker holidays in motorhome in English countryside. There they visit the family, friends, and places from the past. The couple have stayed together for twenty years, but since Tusker suffered early dementia, their lives has changed. He commutes between kind-ready sharpness and moments of total oblivion and is frightened by the idea of not being remembered for the one he has been but for the one he is about to become, in the movie Supernova.
In the animated film Hodge Saves Easter, we meet the Easter Bunny Bert who is getting ready to celebrate Easter in the galaxy. But when a magical and golden egg is stolen by Dracula and Frankenstein, he has to ask his – not quite bright – big brother Hodge for help …
Sanna Sundqvist was nominated for a Guldbagge Award for her performance as gym teacher Niki in director Lisa Aschan's comedy Call Mom! Niki has just turned 35 and suddenly has to deal with all the life choices and relationships she has avoided so far – the Tinder date, or the problematic relationship with her manic cleaning mother (Nina Gunke).
Published: 13/04/2022 Last updated: 13/04/2022