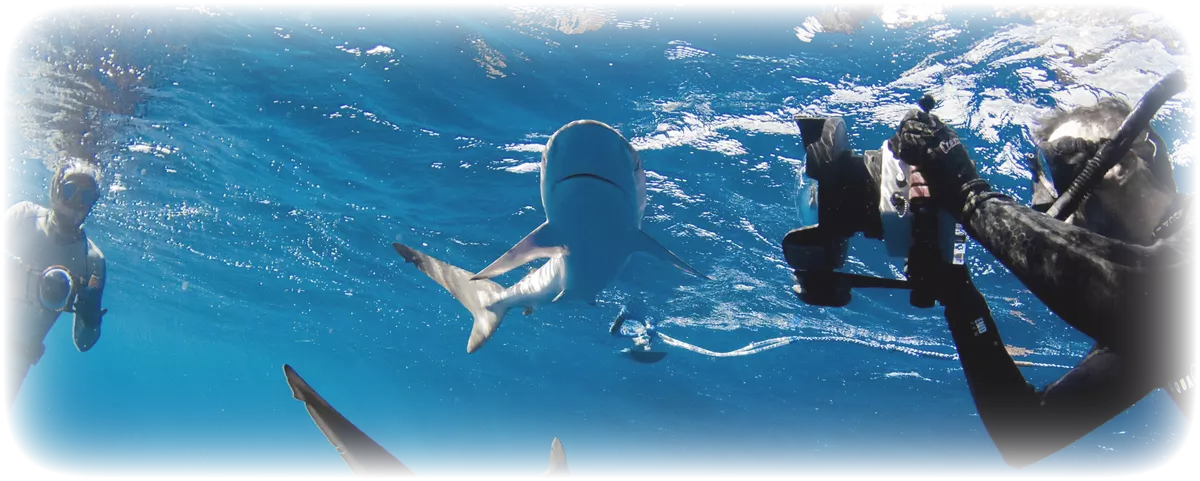 #Thursdaypremiere w. 13-14
The documentary Envoy - Shark Cull is one of Thursday's six new films.
Valentina (Thiessa Woinbackk) is 17 years old and transgender. After the father leaves them, Valentina moves with her mother to a small town in the Brazilian countryside to start over. Valentina makes friends at school and begins to create a life in the new place. But in the background there is always the threat of violence that so many transgender people are forced to live with.

Filmmaker Gabin Rivoire has followed the house pioneer and DJ Laurent Garnier on the road with his camera for several years. The result is a close-up portrait of a man who lives for and through music. Thanks to archive material and interviews, Rivoire gives us a picture of Garnier's entire career and the emergence of house music from the 80's until now.

In the 1930s, the Australian government launched a process aimed to control the shark population while securing popular beaches. However, this led to extensive damage to both the marine environment and wildlife. This due to the methods of fishing nets and bait on hooks that still annually kill a large number of endangered dolphins, turtles and other red-listed species.The story about this is told in the documentary Envoy: Shark Cull.

The businessman Greville Wynnes, starring Benedict Cumberbatch, lives an undramatic life. However, it is completely turned upside down when he is unexpectedly hired as a courier by the British intelligence service and the CIA in The Courier.

In the animated children's and family comedy Extinct the Flummels Op and Ed embark on an adventurous journey through time – by mistake! From their home in the Galapagos Islands in 1835 to present-day Shanghai. To their horror they discover that the Flummels became an extinct species when they left the Galapagos Islands. But then the clever dog Clarance shows up – maybe Clarance can help them to save all the Flummels?

David Lowery's fantasy adventure The green knight is based on the ancient legends of King Arthur and the Knights of the Round Table. In search for the mysterious Green Knight who once challenged him, the daring and headstrong Sir Gawain embarks on a dangerous and character-building journey.
Published: 31/03/2022 Last updated: 31/03/2022