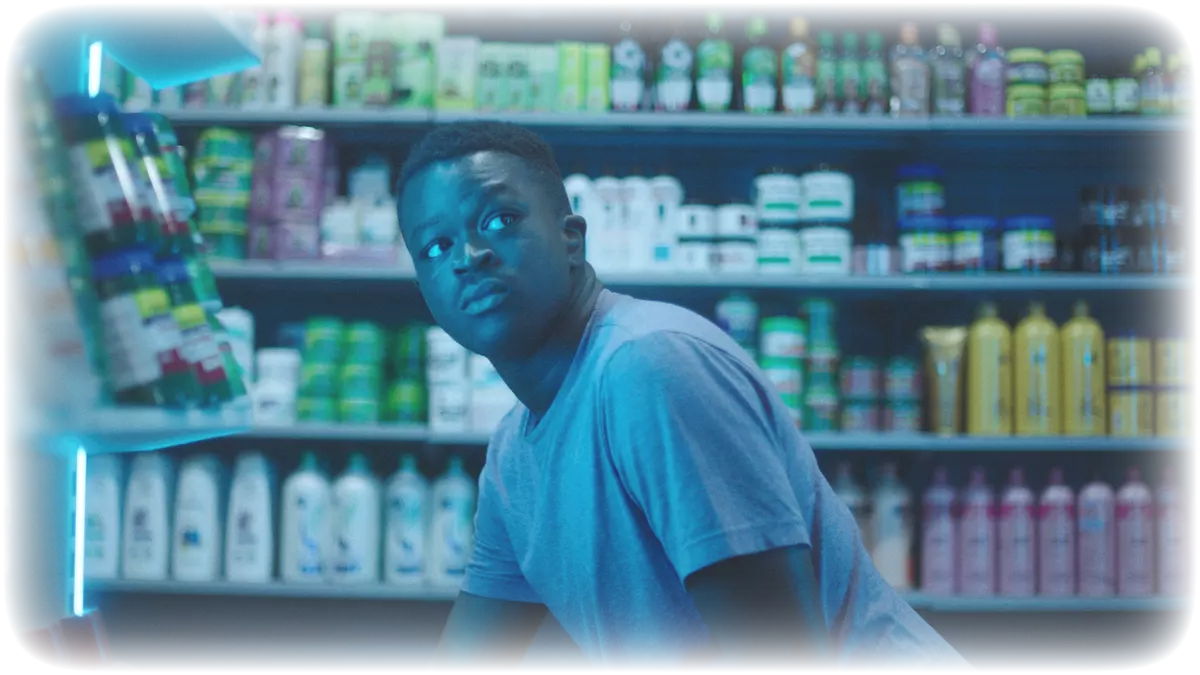 It's time to celebrate the shortest day of the year with our selected short films!
The short format is celebrated around the world on Short Film Day, which takes place on December 21, on the shortest day of the year. The concept Short Film Day started in France in 2011 and is today found in over 20 countries in the northern hemisphere.
In Sweden, Short Film Day started in 2014 as an initiative from the Swedish Film Institute to highlight and strengthen short film and show its breadth.
At Viddla, we offer a selection of short films in collaboration with Filmbasen, which is run by Film Stockholm. All films have been shown at the short film festival STOCKmotion, which is held annually in October at Filmhuset in Stockholm.
Ahead of the short film day 2021, we at Viddla have filled up with 8 gold nuggets in the genre!

We have all sung loudly to the car radio. Then maybe for the lust of the heart, but in the short film Svararå we do it in pure frustration. We follow three different conflicts based on communication difficulties. Misunderstandings, dishonesty and over-analyzing are the film's leitmotifs in symbiosis with orchestral music.

Ernestina and Cat, two cleaners with migrant backgrounds, have worked at the same hotel for almost 4 years. Over time, they have developed a close relationship and found workable work routines and strategies to meet the demands of the neoliberal labor market. The film En mammas kropp follows their everyday life in work and friendship.

Two boys meet on the mountain under the midnight sun. Their playful antics carry a critique directed at the hometown of Gällivare. With a magnificent photo and great sensitivity, complex themes such as exclusion, friendship and love are depicted in Jag vill se Gällivare brinna.

Irma Bergdahl mixes scratchy and skewed archive clips with Ella-Maria Nutti's poems in her expressive film collage. The result is a visual fireworks display and an uncompromising punk-poetic history writing about oppression and prejudice from a unique film voice, and at the same time a declaration of love for the young Sami who carry on the fight. LIHKKU! was awarded the Uppsala Early Bird Film Prize during the Uppsala Short Film Festival 2020, a prize that is awarded each year to a talented, daring and challenging filmmaker at the beginning of his career as a filmmaker.

A young man works in his father's shop when he meets someone, who in an instant broadens his perspective of himself and who he can be. Mansa: An ode to self exploration is a declaration of love for the different identities and nuances that exist among us. A short dance film built around the song "Mussulo" by the artist Mansa.

In this animated silent film, Mardjuret hears a cry and decides to follow it. At the bottom of a well, Mardjuret discovers something both frightening and familiar.

Min relation till vuxna män is a humorous look at power and the ongoing search for male confirmation in Sweden's film industry. What is it like to stand on the other side, and how is it to finally be let in?

18-year-old Oskar takes the night train home from Stockholm to Älvsbyn after a job interview. On the train, he sees Ahmad and gets eye contact. For the first time, Oskar encounters the same longing and attraction that he himself feels in Nattåget.

We wish you all a pleasant short film day.
Published: 20/12/2021 Last updated: 20/12/2021