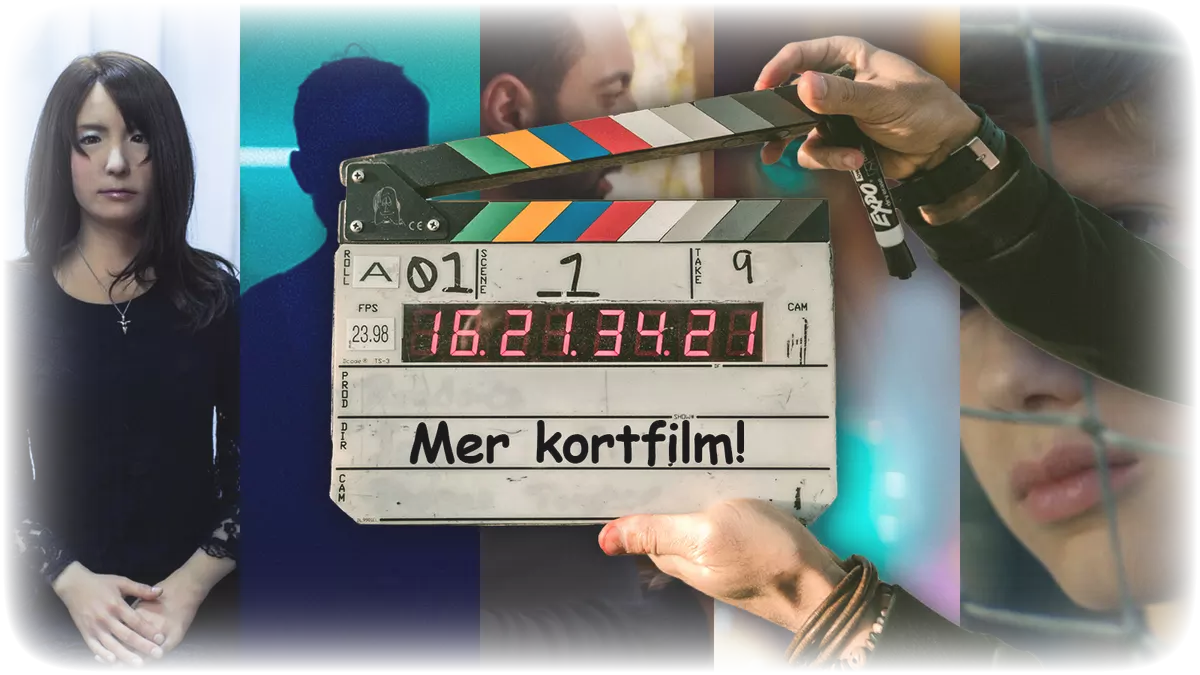 #Short films in August
New exciting short film titles are here.
Today it's time for new short film titles. Through five different filmmakers, we get to meet five different stories.

Autonomous describes how the borderland between the real and the unreal is increasingly blurred by the technological advances that are being made.

Miss Ingas Issues is about Cimon. When his life collapses, he escapes into the world of his character instead. But suddenly the bailiff knocks on the door.

Iranian Kiss takes place during a filming in Tehran where a director tries to make a film about love even though all physical contact between men and women is forbidden. An inspector is on site to make sure that everything that happens in front of the camera holds up to the harsh censorship.

In the short film Norrsken, we follow a group of young people who dance through a twilight landscape to the tunes of a Swedish folk song.

Seven-year-old Filip admires his big brother most of all. But one night he sees something unexpected happening in the short film called Filip.
Published: 11/08/2021 Last updated: 11/08/2021