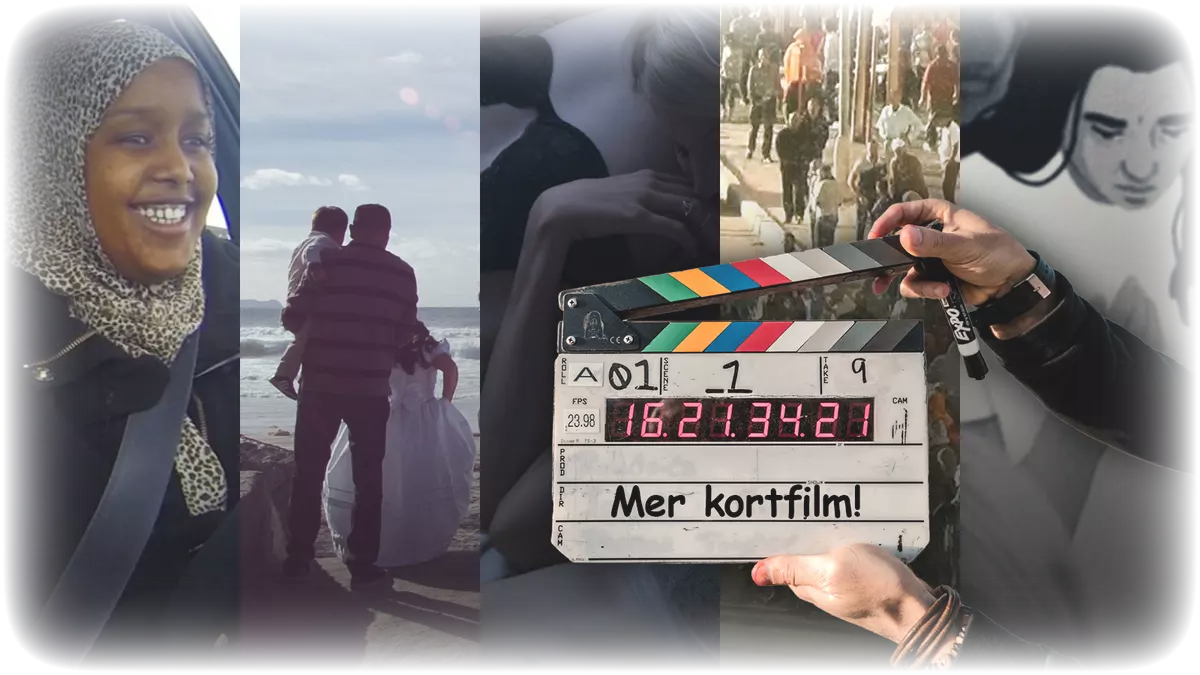 #Short films in May
Time for new and interesting short films
Today we release new short films! Through the eyes of five different filmmakers, we make brief reflections on different human experiences.

Körlärare sökes describes how Sara, who responds to an ad on Facebook, becomes a driving instructor for Ikran, a young Muslim woman from Somalia. This leads to an unexpected friendship.

In 3 stolen cameras, a group of video activists fight to document the abuse of the Moroccan kingdom in Africa's last colony.

Through short film sequences recorded all over the world, video clips are set against each other and create a contemplative state in Images and the Worlds of Being.

What happens to a person after a near-death experience? In Andra stranden, the question is explored through poetic animations.

Three women discuss their experiences of oppression, self-loathing and the ability to dictate their own lives in Fuckgirls.

Remember that a short film only consumes half a loan, so for one loan you can enjoy two short films!
Published: 05/05/2021 Last updated: 05/05/2021