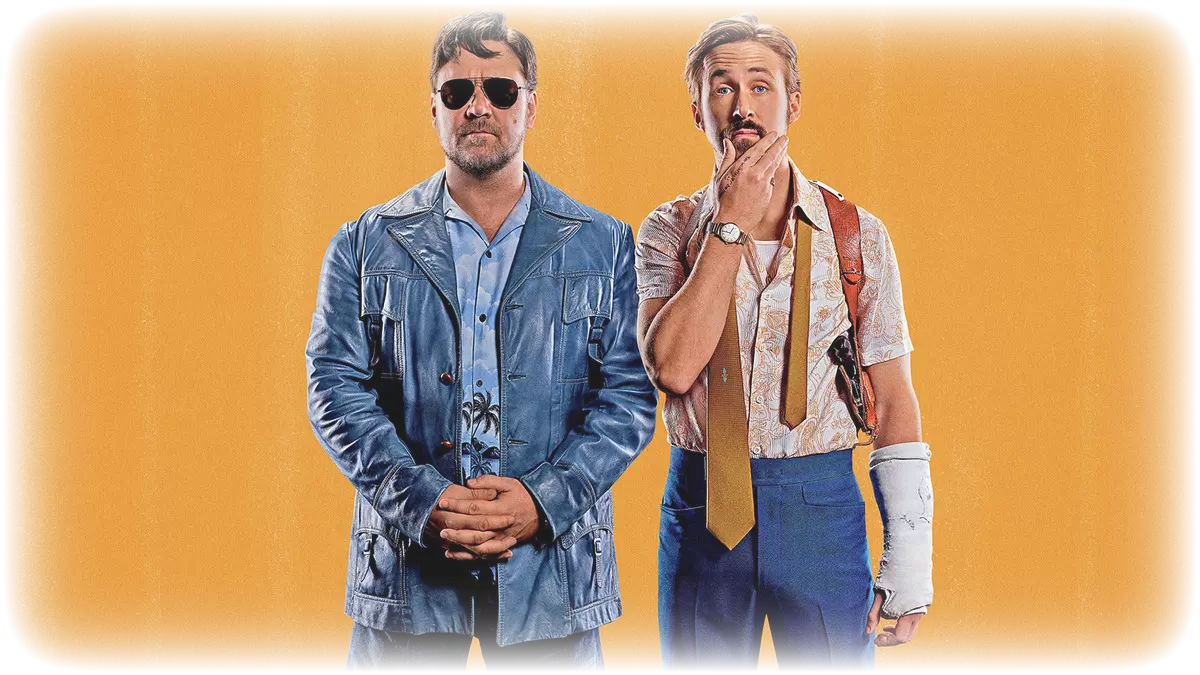 #Fridayfilms w. 16
Filmtopp presents handpicked titles from Viddla
Filmtopp have collected the gems for you – these movies are perfect for your movie nights and guaranteed worth seeing.

The Babadook (2014)
A mysterious children's book appears in the home of a widow and her young child. The entrance of the eerie book is the beginning of a frightening story, where happenings in real life mirror the content from the book, leaving the woman and her child with an increasing amount of paranoia. When The Babadook was released in 2014, it was a breath of fresh air within the horror genre, and if you haven't had time to see it yet, it will without a doubt be time well spent.

The Nice Guys (2015)
An odd couple of detectives in Los Angeles in the 70s are investigating the disappearance of a young girl and the murder of a porn star. Heavy hitters Ryan Gosling and Russell Crowe mostly have serious films under their belt, but here we get to see them shine in a hilarious comedy. But don't get us wrong: this is still a seriously bloody story!

Eye in the Sky (2015)
During a military operation in Kenya, an opportunity to eliminate a group of suicide bombers through a drone missile strike arises. But the presence of nearby civilians makes it far from an optimal solution, and the decision made will reveal itself to have political consequences on an international level.

Nightcrawler (2014)
The news media increasingly focus on reporting remarkable news as quickly as possible, forcing a journalist to inch away from his role as a neutral reporter. On his desperate hunt for content, it doesn't take long before he starts to create the news himself. Jake Gyllenhaal impresses as the movie's lead, and it is a real nail biter from start to finish. The film also challenges the audience perception of a protagonist effectively.


Check out Filmtopp.se for more film recommendations.
Published: 23/04/2021 Last updated: 23/04/2021