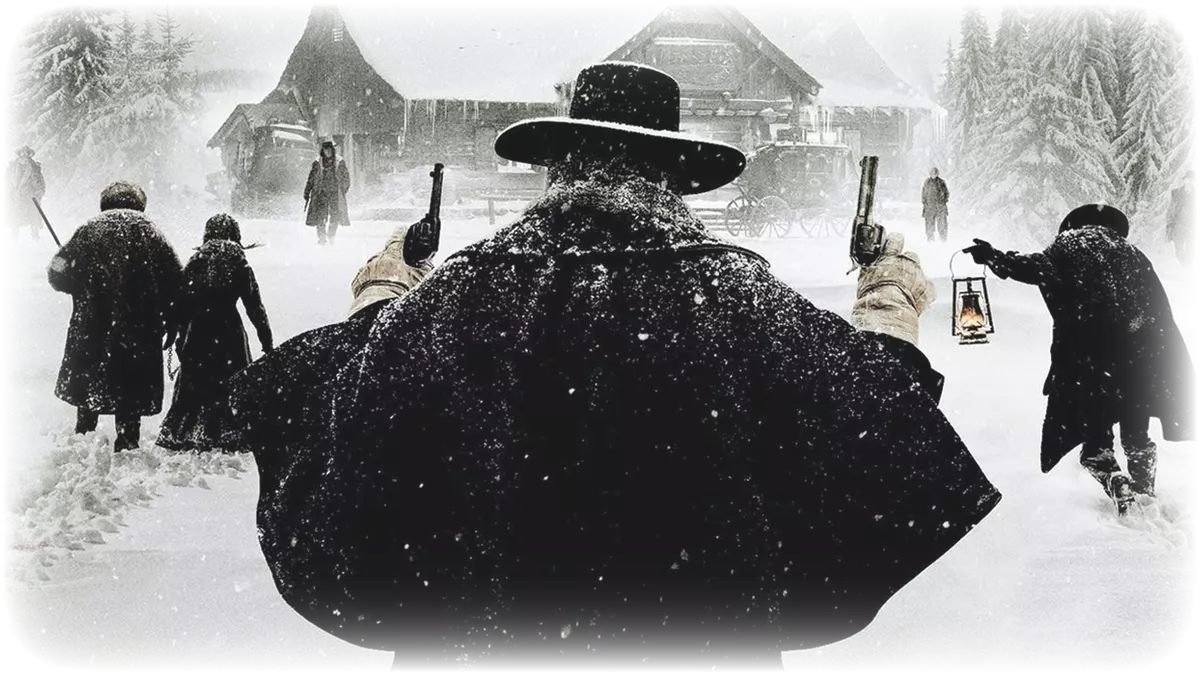 #Fridayfilms w. 14
Filmtopp presents handpicked titles from Viddla
Filmtopp have collected the gems for you – these movies are perfect for your movie nights and guaranteed worth seeing.

The Hateful Eight (2015)
As the snow falls heavy, a bounty hunter and his prisoner seek shelter in a cabin, where other dubious characters are hiding. It all turns into a deadly chamber play, where each secret is succeeded by the next. Quentin Tarantino's eighth movie is a hardboiled western that brings Akira Kurosawa's Rashomon to mind.
A must-see for the film buff!
Looper (2012)
The year is 2074, and when the mob wants to get rid of someone, they send their victim back in time to a spot where an assassin waits. Joe usually holds the trigger, but one day he finds out that the mob has chosen him as the next target. Before Rian Johnson made crazy expensive blockbusters, he focused on small and innovative projects. Looper could very well be his best feature.
12 Years a Slave (2013)
Life turns upside down for the free man Solomon Northup when he gets abducted and sold as a slave. Every day is a fight for survival, but the man who bought him cannot break his spirit. Director Steve McQueen gets the best of his actors and succeeds in bringing new perspectives to one of the darkest chapters in human history.
The Cabin in the Woods (2011)
The same year as Chris Hemsworth became known as the Marvel-hunk Thor; he could also be seen in Drew Goddard's twisted horror-comedy The Cabin in the Woods. When five friends travel to a distant cabin in the woods, they start to realize that something is strange, like really strange. Spooky things begin to happen while they uncover the truth behind the cabin's secrets.
Check out Filmtopp.se for more film recommendations.


Published: 09/04/2021 Last updated: 09/04/2021