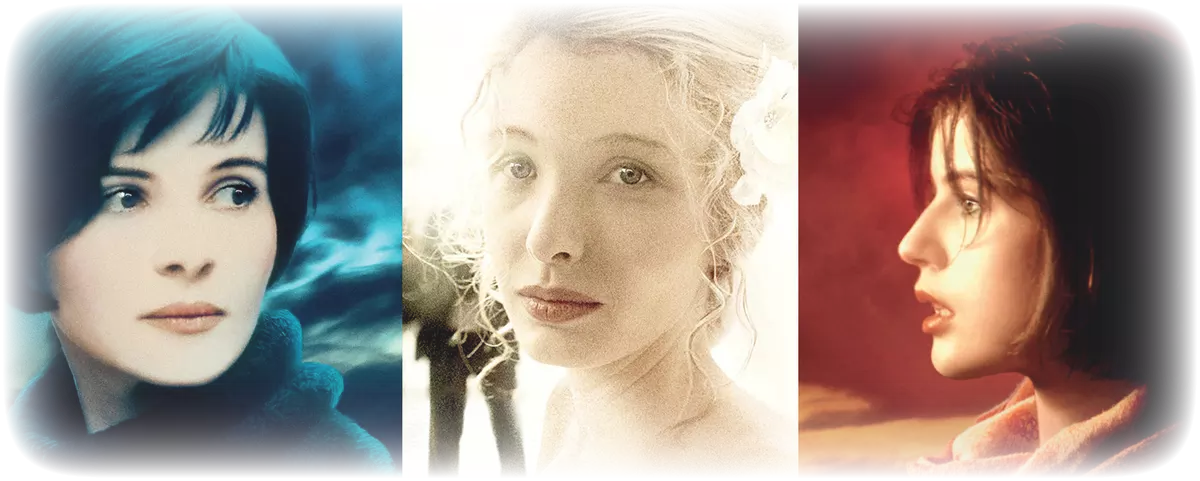 #Fridayfilm w. 8
Why not watch 3 movies as this Friday's movie? Krzysztof Kieslowski's Tricolor trilogy
Trois couleurs bleu
Trois couleurs bleu is the first film in Krzysztof Kieslowski's Tricolor trilogy. A car goes off the road and two of its passengers die. The survivor from the crash is a young woman, Julia. The two victims are her daughter and her husband. Julie has lost everything and has been ripped out of reality. But has she, through the tragic accident, achieved something that could be called freedom?
Trois couleurs blanc
Trois couleurs blanc is the second part of Krzysztof Kieslowski's tricolor trilogy. Karol Karol is a hairdresser and married to Dominique in France. One day he is called to trial and humiliated. It turns out that his wife wantsa divorced because they have never consumated the marriage. After their divorce, Karol loses everything: Love, his wife and the hairdresser's salon.
Trois couleurs rouge
Trois couleurs rouge is the third part of the Krzysztof Kieslowski Tricolor trilogy. Valentine, a young model and student, meets a retired judge by pure chance as she hits his dog with her car. As she finds out that he is wire-tapping his neighbors, he begins to tell her the story of his life, and her disgust turns to fascination and compassion. Slowly, they begin to approach each other, despite the age difference, while her neighbor Auguste, a student who studys to become a judge, is woven into the story.
Published: 20/02/2020 Last updated: 20/02/2020