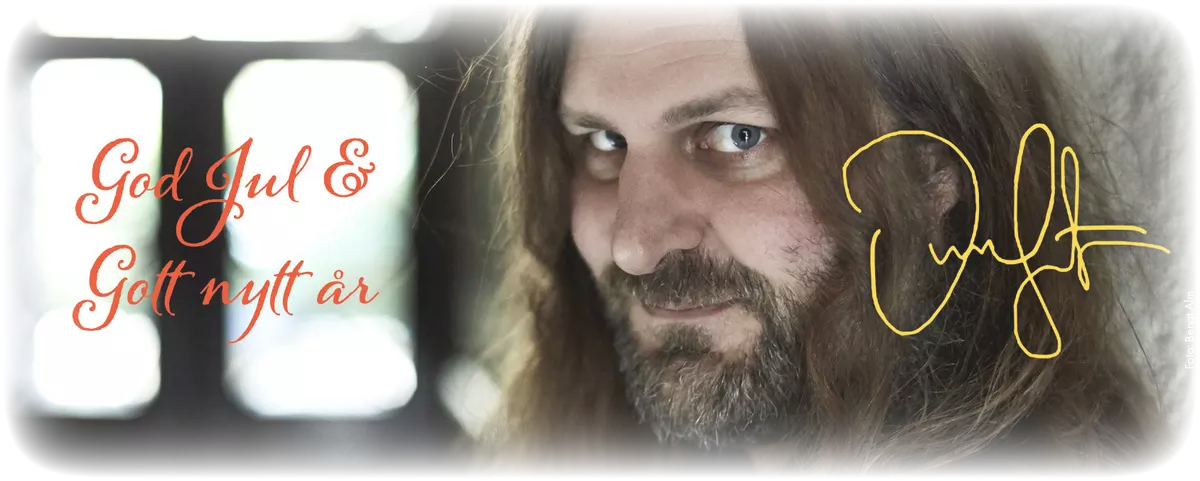 Orvar reviews his Christmas and New Year's tips
Dear Viddla friends!
Now Christmas and New Year are approaching, and with them perhaps a little deserved leave. Christmas holliday is made for settle down on the couch in front of a movie or two. Here are some suggestions to enjoy with your gingerbread cookies.
Merry Christmas and a Happy New Year
Orvar Säfström
For some reason Bergmans Fanny and Alexander are often mentioned around Christmas here in Sweden. Certainly, it contains scenes of classic Christmas in the past, but we would rather avoid bishop Vergérus at the Christmas table? Instead, I choose the Christmas Movies Christmas movie. It´s a wonderful life by Frank Capra from 1947 with James Stewart in the lead role. It's a warm, and somewhat serious movie about community and self-sacrifice.
Now it's finally on Viddla. Citizen Schein is a wonderful depiction, not just of a contemporary giant in Swedish culture policy, but from a time many of us grew up. It's a flashback, a deal with a stormy and contradictory society, and a personal portrait that includes so much of what led us to Sweden today. A real culture thing!
A couple of years ago, Rocky was named the worst film to be awarded an Oscar for Best Film. It's actually quite up the walls, but probably comes from the fact that it's a pretty misunderstood movie that many have wrong memories of, or simply never seen. Rocky is very far from a flagged hero story. It's a bit sad and earthy story about a constant loser offered a single chance. It is also a beautiful love story about two small people who find strength and hope in each other's vicinity.
Barbara is a teenage girl fighting the darkness of reality with the power of fantasy. A school teacher tries to help her, but does Barbara really need help? A strong and odd film about being odd and strong. Magical special effects, strong actors and directed by Oscar-winning Danish filmmaker Anders Walter.
Many chefs dream of a star in Guide Michelin, Alain Ducasse currently holds 21 stars. This legend in the restaurant world began his career as a sixteen year old apprentice in 1972 and has put an indelible impression on the culinary world. A film team followed him for two years to portray his love of food and cooking.
With both Christmas food and Alain Ducasse cleared we get our teeth in to a real cozy horror theme for New Year. One of the film history´s most acclaimed thrillers, who took a so-called grand slam (Best Movie, Best Script, Best Directing, Best Female Actor and Best Male Actor) at the Oscars Awards in 1992. The FBI aspirant Clarice Starling (Jodie Foster) seeks help from the deserted Cannibal Dr Hannibal Lecter (Anthony Hopkins) in search of a serial killer.
Published: 17/12/2018 Last updated: 17/12/2018